Tsar Events DMC & PCO was selected as a finalist for the 2016 ADMEI Achievement Awards in two nominations!
SPIMUN conference (20—23 March 2016) is organized by Gymnasium 157founded by Princess of Oldenburg in 1868 and located in the center of St.Petersburg. SPIMUN is one of the United Nations Models affiliated to The Hague International Model United Nations with the same rules of procedure. The conference is a three-day-long simulation of the work of the United Nations. The structure of SPIMUN includes the Security Council, the General Assembly (4Committees), the ECOSOC and the Special Conference. SPIMUN is designed for high school students (14 — 19 years old).
The object of the conference is to seek through discussion, negotiation and debate solutions to the various problems of the world dealing with economic, social, environmental and cultural issues. The young delegates in seeking solutions to these problems can learn to break away from narrow national interests and to develop true international cooperation.
At SPIMUN, students play the roles of diplomats and learn to negotiate and debate in the formal way of the UN. According to the rules, every delegation can represent any member-state of the UN, except their own one. Before the conference participants should research and prepare draft resolutions on the issues of the agenda (from the view of the country they represent). The official language of SPIMUN is English. Therefore, for learners of English as a foreign language a MUN conference gives the opportunity to improve their knowledge.
SPIMUN 2015 brought together more than 700 delegates and teachers from Bahrain, Cyprus, Canada, France, Denmark, Germany, South Africa, Egypt, Belarus, Germany, Greece, India, Italy, the USA, Turkey, United Arab Emirates.
Attendance at SPIMUN will mean much more than just doing another MUN. You will be able to discover the splendour of St.Petersburg, one of the world's most beautiful cities.
If you need asistance with hotel accommodation or museums visits you can always ask team of Tsar Events. Also we can help you with planning your special event, cultural or incentive program, conference and congress in Moscow or St. Peterbsurg. Tsar Events Destination Management Company & Professional Congress Organizer provides all MICE services in all Russian cities.
Why TSAR EVENTS DMC & PCO?
Tsar Events DMC & PCO has become first DMC who wrote book-instruction for tourists and professional travel planners who are going to Russia!
RUSSIA'S LEADING DESTINATION MANAGEMENT COMPANY World travel awards 2012 & 2013 & 2014 WINNER
The BEST DMC 2011 (New European Economy magazine, UK)
The only CERTIFIED DESTINATION MANAGEMENT PROFESSIONAL (DMCP) in Russia
The only COMPANY in Russia run by CERTIFIED MEETING PROFESSIONAL (CMP)
From »concept to reality», our services & events are designed to meet the creative, motivational and budgetary needs of the professional meeting planner or executive. We work with you from concept and design through successful program execution.
Through one point of contact we are proud to provide our clients with:
• Collaborative Creativity
• Consistency in Services
• Destination Communication
• Imaginative Corporate Incentive Programs
• Innovative Theme Parties and Special Events
• Comprehensive Meeting Planning Services
• Ground Transportation Services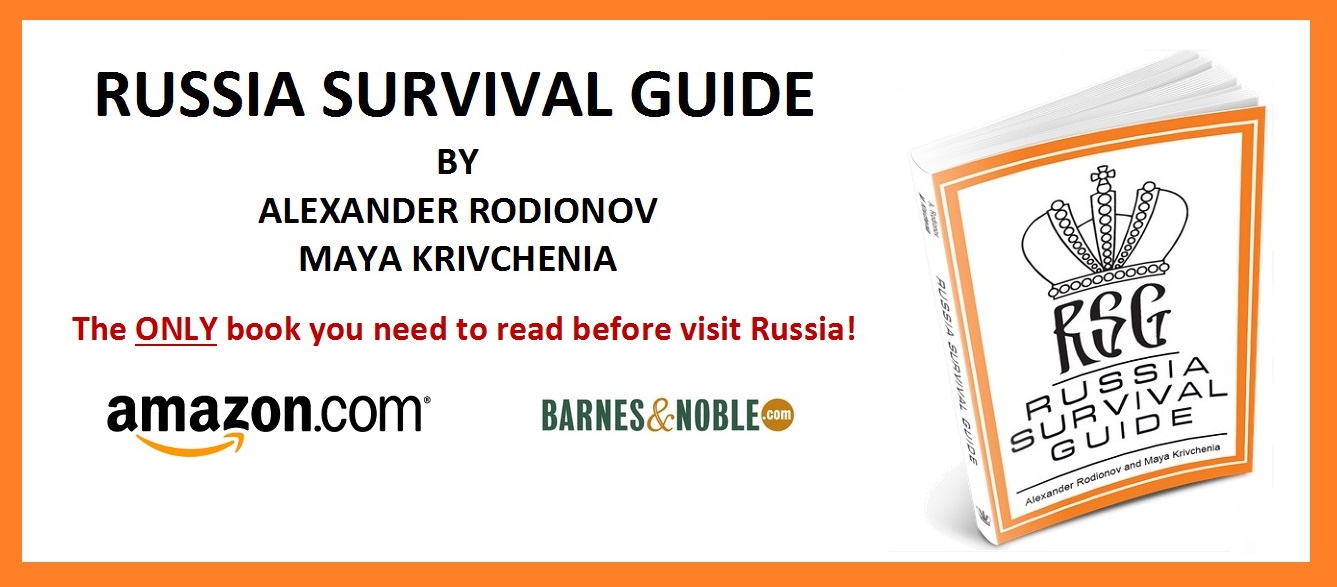 Tsar Events DMC & PCO has become first DMC who wrote book-instruction for tourists and professional travel planners who are going to Russia! New book offers a mesmerizing slice of life in Russia. Alexander Rodionov & Maya Krivchenia shares an informative and enjoyable guide to enjoying the historical and cultural wealth of the world's largest country.
Why ST. PETERSBURG?
The most CULTURAL city in Russia
The 4th biggest city in Europe with the population of 6 million people
City with largest number of palaces and the deepest metro in the world
The cradle of Russian Literature, Art and Education.
Ideal places for Tsar's Events:
— Gala Dinner at Faberge Museum –with biggest collection of Faberge Eggs
— Lunch at a single long table for 600 persons inside of the biggest Artillery museum in the world
— Exclusive night visit to Hermitage (Winter Palace)
— Transfer from airport by BTR, stretch limousine or Russian Troika
— Gala dinner with Rasputin in Yusupoff Palace
— Water and Fire Fairytale in Peterhoff Palace
— Hockey game against Russian team
— Politburo meeting in Political Dacha K2
Want to hear 1000 more ideas?
Get in contact with Tsar Events DMC.