Russian Government is planning to start using electronic visas system for Moscow, St. Petersburg, Vladivostok, Sochi and Kaliningrad
02 April 2019
Minister of Economic Development Maxim Oreshkin informed that electronic visas system will be implemented in Russia in the beginning of 2020. Five cities (Vladivostok, St. Petersburg, Moscow, Sochi and Kaliningrad) will be the first regions that start this procedure.
Electronic visa system is already working in Vladivostok starting form August 2018 for citizens of Algeria, Bahrain, Brunei, India, Iran, Qatar, the People's Republic of China, the Democratic People's Republic of Korea, Kuwait, Morocco, Mexico, the United Arab Emirates, Oman, Saudi Arabia, Singapore, Tunisia, Turkey, Japan. They can apply at a specialized website of Russian MFA (http://electronic-visa.kdmid.ru/) for single business, humanitarian and tourist visas in the form of an electronic document (electronic visas) to visit the territory of the free port of Vladivostok.
Electronic visa is free and is issued based on an application of a foreign citizen that is filled in online at the above mentioned website of Russian MFA no later than 4 days before the proposed date of arrival and with a digital photo added to the application in the form of an electronic file. No additional documents are needed for electronic visa application.
Electronic visas are valid within 30 days starting from the date of issue and allow 8 days of stay in the Russian Federation starting from the date of arrival.
An e-visa is valid for entry into and exit from the Russian Federation only through the following State border crossing points of the Russian Federation located in the territory of the free port of Vladivostok:
air checkpoint «Vladivostok (Knevichi)»;
maritime checkpoints «Vladivostok», «Zarubino», «Petropavlovsk-Kamchatsky», «Korsakov», «Posiet»;
railway checkpoints «Pogranichny», «Khasan», «Makhalino»;
road checkpoints «Poltavka», «Turiy Rog».
From 1 August 2017 (preliminary, date change is possible) citizens of the above mentioned states can enter and leave the Russian Federation with electronic visas through air border crossing point of Vladivostok (Knevichi) and sea border crossing point of Vladivostok. If any other border crossing points of free port of Vladivostok become open for entering Russia with electronic visas there will be additional information.
Foreign citizens who have arrived to the Russian Federation with e-visas have the right to freedom of movement within the territory of the constituent entity of the Russian Federation which they entered, with the exception of territories, organizations and facilities, to enter which a special permission is required in accordance with federal laws of the Russian Federation.
Foreign citizens should leave the territory of the Russian Federation only through checkpoints of the constituent entity of the Russian Federation which they entered.
Transport companies can check whether a foreign citizen holds a valid electronic visa at a specialized automated website of Russian MFA (https://evisacheck.kdmid.ru/). Information about checking procedure is available at the website in Russian and English languages.
About Tsar Events: ALL our six project managers are Certified Incentive Specialists! The Certified Incentive specialist designation is awarded to DMC specialists upon successful passing of exams following extensive learning courses, case studies research and workshops participation. Preparation program includes how incentive programs are designed, what motivates people to achieve greater levels of performance and the positive impact of incentive travel and business results.
If you need asistance with hotel accommodation or museums visits you can always ask team of Tsar Events. Also we can help you with planning your special event, cultural or incentive program, conference and congress in Moscow or St. Peterbsurg. Tsar Events Destination Management Company & Professional Congress Organizer provides all MICE services in all Russian cities.
Why TSAR EVENTS DMC & PCO?
Tsar Events DMC & PCO has become first DMC who wrote book-instruction for tourists and professional travel planners who are going to Russia!
RUSSIA'S LEADING DESTINATION MANAGEMENT COMPANY World travel awards 2012 & 2013 & 2014 & 2015 WINNER
The BEST DMC 2011

(New

European Economy magazine, UK)
The only CERTIFIED DESTINATION MANAGEMENT PROFESSIONAL

(DMCP

) in Russia
The only COMPANY in Russia run by CERTIFIED MEETING PROFESSIONAL

(CMP

)
From »concept to reality», our services & events are designed to meet the creative, motivational and budgetary needs of the professional meeting planner or executive. We work with you from concept and design through successful program execution.
Through one point of contact we are proud to provide our clients with:
• Collaborative Creativity
• Consistency in Services
• Destination Communication
• Imaginative Corporate Incentive Programs
• Innovative Theme Parties and Special Events
• Comprehensive Meeting Planning Services
• Ground Transportation Services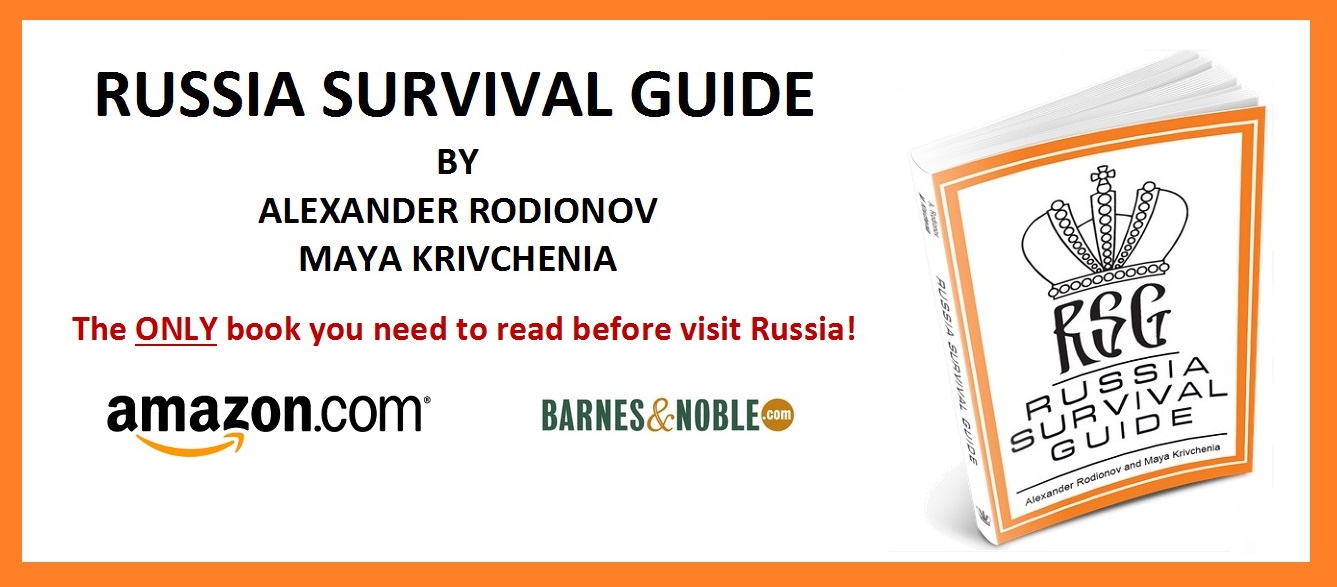 Tsar Events DMC & PCO has become first DMC who wrote book-instruction for tourists and professional travel planners who are going to Russia! New book offers a mesmerizing slice of life in Russia. Alexander Rodionov & Maya Krivchenia shares an informative and enjoyable guide to enjoying the historical and cultural wealth of the world's largest country.
Why ST. PETERSBURG?
The most CULTURAL city in Russia
The 4th biggest city in Europe with the population of 6 million people
City with largest number of palaces and the deepest metro in the world
The cradle of Russian Literature, Art and Education.
Ideal places for Tsar's Events:
— Gala Dinner at Faberge Museum –with biggest collection of Faberge Eggs
— Lunch at a single long table for 600 persons inside of the biggest Artillery museum in the world
— Exclusive night visit to Hermitage (Winter Palace)
— Transfer from airport by BTR, stretch limousine or Russian Troika
— Gala dinner with Rasputin in Yusupoff Palace
— Water and Fire Fairytale in Peterhoff Palace
— Hockey game against Russian team
— Politburo meeting in Political Dacha K2
Want to hear 1000 more ideas?
Get in contact with Tsar Events DMC.