The Scarlet Sails Festival 2018 will take on Saturday, 23rd of June
31 January 2018
The Scarlet Sails is the most massive and famous public event during the White Nights Festival. The tradition is highly popular for spectacular fireworks, numerous music concerts, and a massive water-show including battle among tens of boats full of pirates on the waters of Neva River.
The Scarlet Sails show celebrating the end of school year 2007 was attended by more than one million people. In 2010 public attendance grew up to 3 million, and entertainers were such stars as Cirque du Soleil, Mariinsky Ballet and Antonio Banderas among others.


This tradition began here after the end of WWII, when several Leningrad schools united to celebrate the ending of a school year in connection with symbolism of the popular 1922 children's book Scarlet Sails by Alexander Grin. At the first celebration a boat with scarlet sails was sailing along the English Embankment and the Admiralty Embankment towards the Winter Palace. Although it was designed to update the rusty revolutionary propaganda, the «Scarlet Sails» tradition eventually evolved into a massive demonstration of freedom from «schools and rules» and became the most popular public event ever since, celebrating the ending of school year annually.
Crowds of about one million people are treated to a wide variety of free entertainment provided by the city of St. Petersburg. Entertainment also includes appearances by popular rock stars, as well as St. Petersburg Symphony Orchestra, ballet, and other classical acts, performing on several stages simultaneously during the days of the event. The show also includes a series of large-scale events on the waters of Neva river, such as rowing and motorboat races, and a massive battle with pirates culminating with appearance of a tall ship sporting spectacular «Scarletsails». The show has been always the essential part of the White Nights celebration.
The Scarlet Sails 2016 has won two EuBea Prizes (Cultural Event & Public Event categories) during International Festival of Events and Live Communication that took place in St. Petersburg in 2016.
EuBea Festival – the International Festival of Events and Live Communication – recognises and promotes excellence in events and live communication across Europe. It is the essential meeting place and networking event where the whole European event community gathers during three inspiring days culminating in the awarding of prizes to the best events of the year.
Heads of event agencies, corporate event directors, senior representatives of event associations, trade media from 29 European Countries attend the Festival to celebrate creativity, exchange ideas and best practices, and create business opportunitie
If you need asistance with museum visit or accommodation booking, planning your special event, cultural or incentive program, conference and congress in Moscow or St. Peterbsurg, please, contact team of Tsar Events Destination Management Company & Professional Congress Organizer that provide all MICE services in all Russian cities.
Why TSAR EVENTS DMC & PCO?
Tsar Events DMC & PCO has become first DMC who wrote book-instruction for tourists and professional travel planners who are going to Russia!
RUSSIA'S LEADING DESTINATION MANAGEMENT COMPANY World travel awards 2012 & 2013 & 2014 & 2015 WINNER
The first Russian DMC to earn Accredited Destination Management Company

(ADMC

) Designation
The BEST DMC 2011

(New

European Economy magazine, UK)
The only CERTIFIED DESTINATION MANAGEMENT PROFESSIONAL

(DMCP

) in Russia
The only COMPANY in Russia run by CERTIFIED MEETING PROFESSIONAL

(CMP

)
Partner of St. Petersburg Government
RUSSIA'S LEADING INCOMING AGENCY World travel awards 2012 Nominee
From »concept to reality», our services & events are designed to meet the creative, motivational and budgetary needs of the professional meeting planner or executive. We work with you from concept and design through successful program execution.
Through one point of contact we are proud to provide our clients with:
• Collaborative Creativity
• Consistency in Services
• Destination Communication
• Imaginative Corporate Incentive Programs
• Innovative Theme Parties and Special Events
• Comprehensive Meeting Planning Services
• Ground Transportation Services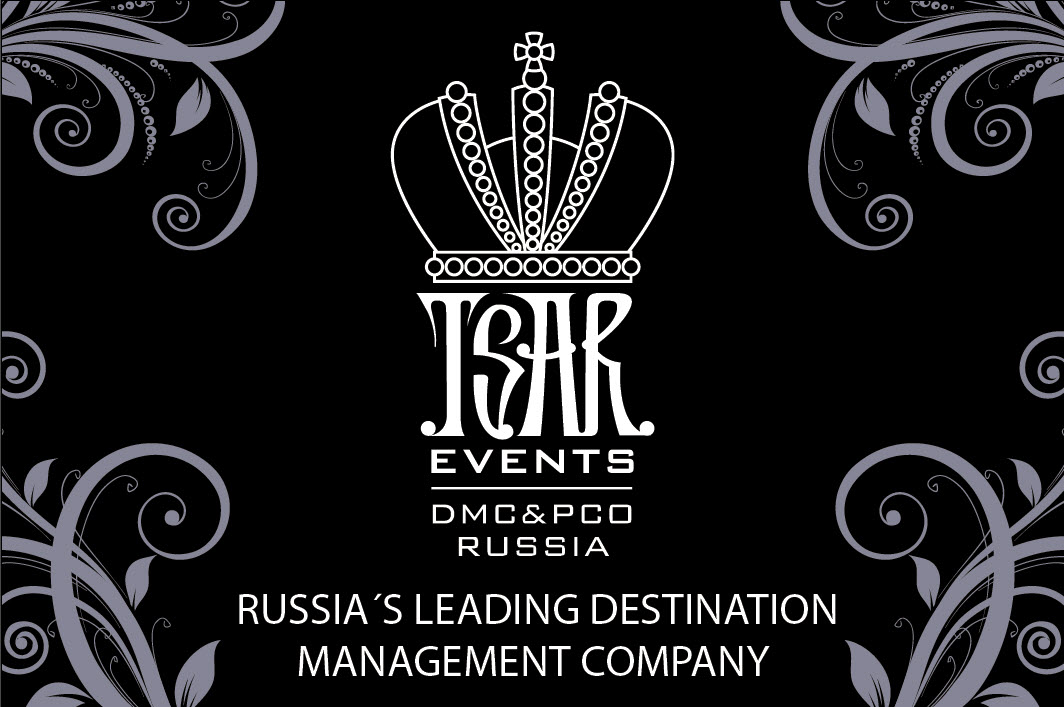 Tsar Events DMC & PCO has become first DMC who wrote book-instruction for tourists and professional travel planners who are going to Russia! New book offers a mesmerizing slice of life in Russia. Alexander Rodionov & Maya Krivchenia shares an informative and enjoyable guide to enjoying the historical and cultural wealth of the world's largest country.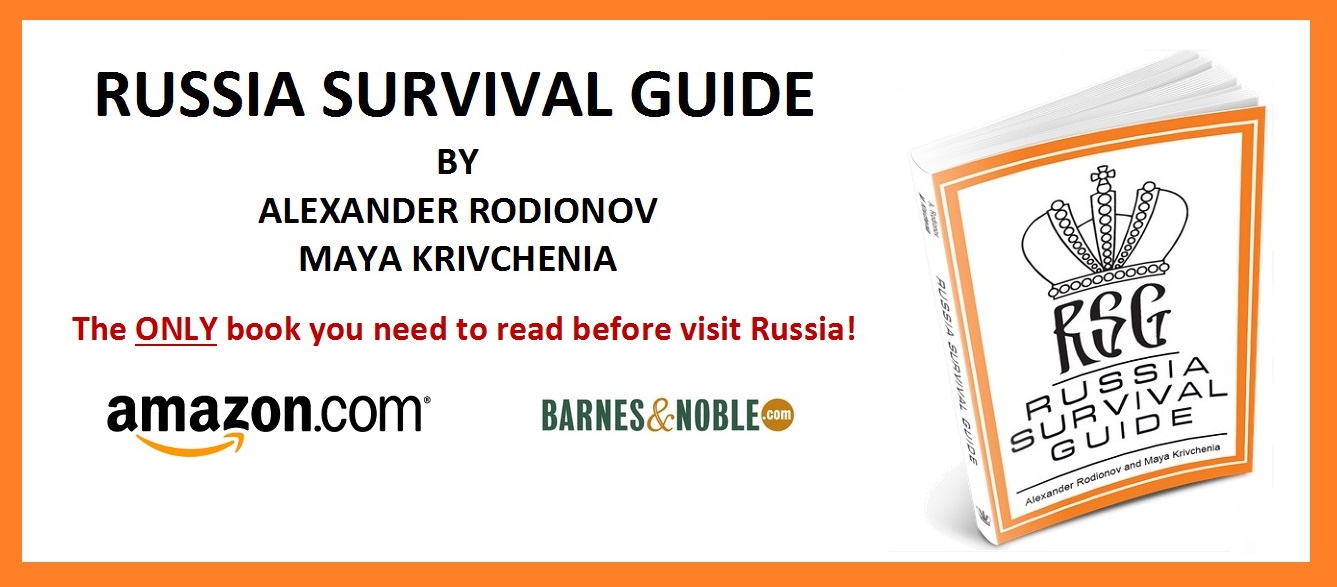 Why ST. PETERSBURG?
The most CULTURAL city in Russia
The 4th biggest city in Europe with the population of 6 million people
City with largest number of palaces and the deepest metro in the world
The cradle of Russian Literature, Art and Education.
Ideal places for Tsar's Events:
— Gala Dinner at Faberge Museum –with biggest collection of Faberge Eggs
— Congress for 1000 guests in Smolny Cathedral
— Lunch at a single long table for 600 persons inside of the biggest Artillery museum in the world
— Exclusive night visit to Hermitage (Winter Palace)
— Transfer from airport by BTR, stretch limousine or Russian Troika
— Gala dinner with Rasputin in Yusupoff Palace
— Water and Fire Fairytale in Peterhoff Palace
— Hockey game against Russian team
— Politburo meeting in Political Dacha K2
Want to hear 1000 more ideas?
Get in contact with Tsar Events DMC.