Jan Fabre's Knight of Despair / Warrior of Beauty Exhibition starts in Hermitage State Museum On 22d October 2016
21 October 2016
On 22d October 2016 the State Hermitage opens a major exhibition of one of the most fertile and important artists of his generation Jan Fabre Knight of Despair / Warrior of Beauty curated by himself together with Dmitry Ozerkov, the Head of Contemporary Art at the State Hermitage Museum and Barbara De Coninck, Artistic Director.
Jan Fabre has created a number of new works especially for this exhibition numbering more than two hundred artworks. Jan Fabre (Antwerp, 1958), a visual artist, theatre artist and author, uses his works to speculate in a loud and tangible manner about life and death, physical and social transformations, as well as about the cruel and intelligent imagination which is present in both animals and humans.
For more than thirty-five years Jan Fabre has been one of the most innovative and important figures on the international contemporary art scene. As a visual artist, theatre maker and author he hascreated a highly personal world with its own rules and laws, as well as its own characters, symbols, and recurring motifs. Influenced by research carried out by the entomologist Jean-Henri Fabre (1823-1915), he became fascinated by the world of insects and other creatures at a very young age. In the late seventies, while studying at the Royal Academy of Fine Arts and the Municipal Institute of Decorative Arts and Crafts in Antwerp, he explored ways of extending his research to the domain of the human body. His own performances and actions, from 1976 to the present, have been essential to his artistic journey. Jan Fabre's language involves a variety of materials and is situated in a world of his own, populated by bodies in a balance between the opposites that define natural existence. Metamorphosis is a key concept in any approach to Jan Fabre's body of thought, in which human and animal life are in constant interaction. He unfolds his universe through his author's texts and nocturnal notes, published in the volumes of his Night Diary. As a consilience artist, he has merged performance art and theatre. Jan Fabre has changed the idiom of the theatre by bringing real time and real action to the stage. After his historic eight-hour production «This is theatre like it was to be expected and foreseen» (1982) and four-hour production «The power of theatrical madness» (1984), he raised his work to a new level in the exceptional and monumental «Mount Olympus. To glorify the cult of tragedy, a 24-hour performance» (2015).
The exhibition has been organized by the Contemporary Art Department at the State Hermitage in a frame of the Hermitage 20/21 Project. It is under patronage of V St. Petersburg International Cultural Forum. sourse of text and picture: hermitagemuseum.org
If you need asistance with museum visit or accommodation booking, planning your special event, cultural or incentive program, conference and congress in Moscow or St. Peterbsurg, please, contact team of Tsar Events Destination Management Company & Professional Congress Organizer that provide all MICE services in all Russian cities.
Why TSAR EVENTS DMC & PCO?
Tsar Events DMC & PCO has become first DMC who wrote book-instruction for tourists and professional travel planners who are going to Russia!
RUSSIA'S LEADING DESTINATION MANAGEMENT COMPANY World travel awards 2012 & 2013 & 2014 & 2015 WINNER
The first Russian DMC to earn Accredited Destination Management Company

(ADMC

) Designation
The BEST DMC 2011

(New

European Economy magazine, UK)
The only CERTIFIED DESTINATION MANAGEMENT PROFESSIONAL

(DMCP

) in Russia
The only COMPANY in Russia run by CERTIFIED MEETING PROFESSIONAL

(CMP

)
Partner of St. Petersburg Government
RUSSIA'S LEADING INCOMING AGENCY World travel awards 2012 Nominee
From »concept to reality», our services & events are designed to meet the creative, motivational and budgetary needs of the professional meeting planner or executive. We work with you from concept and design through successful program execution.
Through one point of contact we are proud to provide our clients with:
• Collaborative Creativity
• Consistency in Services
• Destination Communication
• Imaginative Corporate Incentive Programs
• Innovative Theme Parties and Special Events
• Comprehensive Meeting Planning Services
• Ground Transportation Services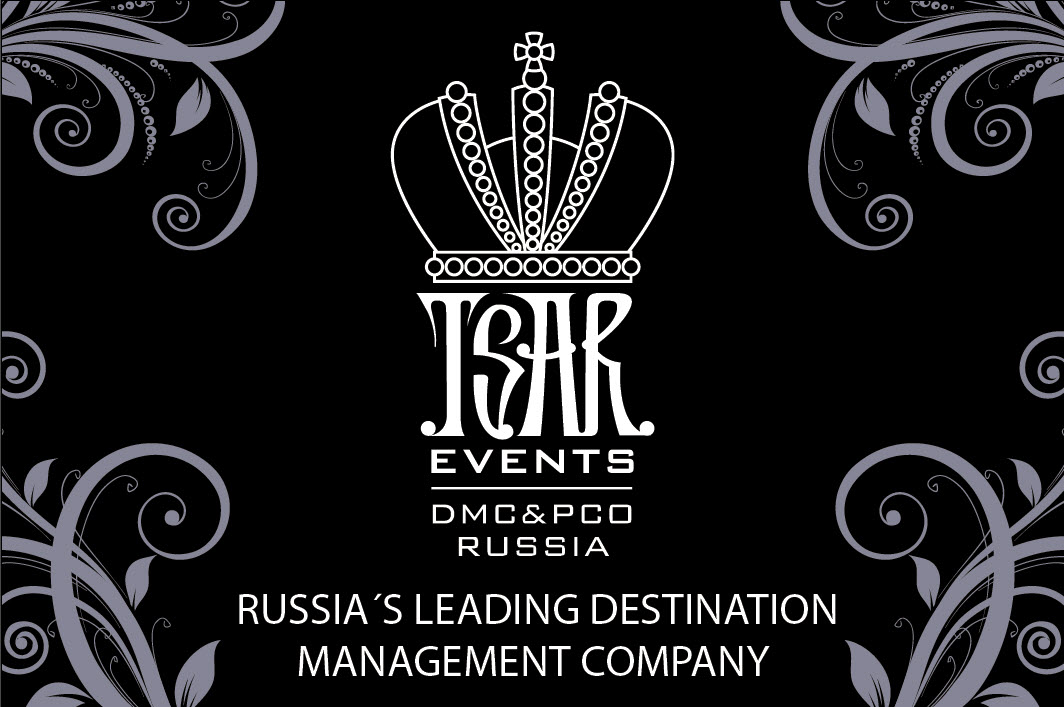 Tsar Events DMC & PCO has become first DMC who wrote book-instruction for tourists and professional travel planners who are going to Russia! New book offers a mesmerizing slice of life in Russia. Alexander Rodionov & Maya Krivchenia shares an informative and enjoyable guide to enjoying the historical and cultural wealth of the world's largest country.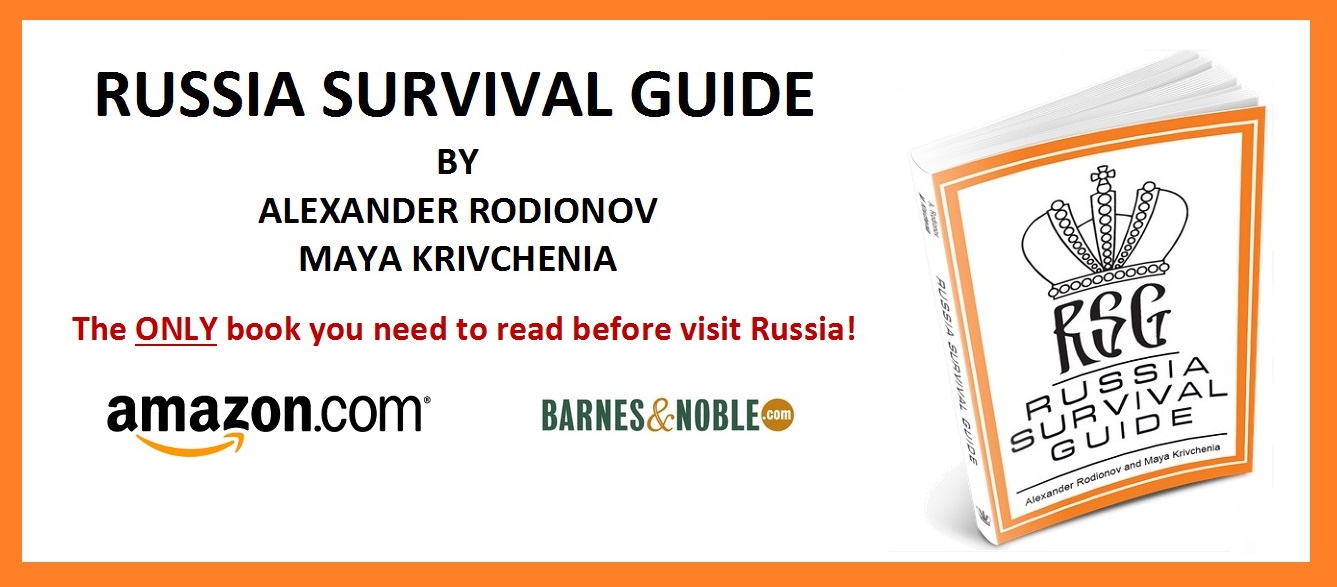 Why ST. PETERSBURG?
The most CULTURAL city in Russia
The 4th biggest city in Europe with the population of 6 million people
City with largest number of palaces and the deepest metro in the world
The cradle of Russian Literature, Art and Education.
Ideal places for Tsar's Events:
— Gala Dinner at Faberge Museum –with biggest collection of Faberge Eggs
— Congress for 1000 guests in Smolny Cathedral
— Lunch at a single long table for 600 persons inside of the biggest Artillery museum in the world
— Exclusive night visit to Hermitage (Winter Palace)
— Transfer from airport by BTR, stretch limousine or Russian Troika
— Gala dinner with Rasputin in Yusupoff Palace
— Water and Fire Fairytale in Peterhoff Palace
— Hockey game against Russian team
— Politburo meeting in Political Dacha K2
Want to hear 1000 more ideas?
Get in contact with Tsar Events DMC.