Ramada Plaza by Wyndham opened doors in Saint Petersburg
Wyndham Hotels & Resorts, Inc signed an agreement with VALO Service - Finland management company to open 480 rooms hotel in complex VALO Hotel City in St.Petersburg. The hotel got named Ramada Plaza by Wyndham Saint Petersburg and has already welcomed guests since January this year.
Also, they are expecting the opening of another hotel of Wyndham Hotels & Resorts in St.Petersburg by the Ramada Encore brand, Inc at the end of 2022.
The historical walls of the Peter and Paul Fortress, the iconic symbol of St. Petersburg, will serve as a panoramic basis for light paintings and installations. In a magical play of light, shadow and lights, the works of the artists will reflect the main traditions of the city on the Neva, the historical milestones of its formation, culture and modern achievements, the classical heritage of Russia and scientific progress.
Tsar Events Team will be glad to help you with accommodation, transport & guide services and any cultural program in ST PETERSBURG and other Russian cities.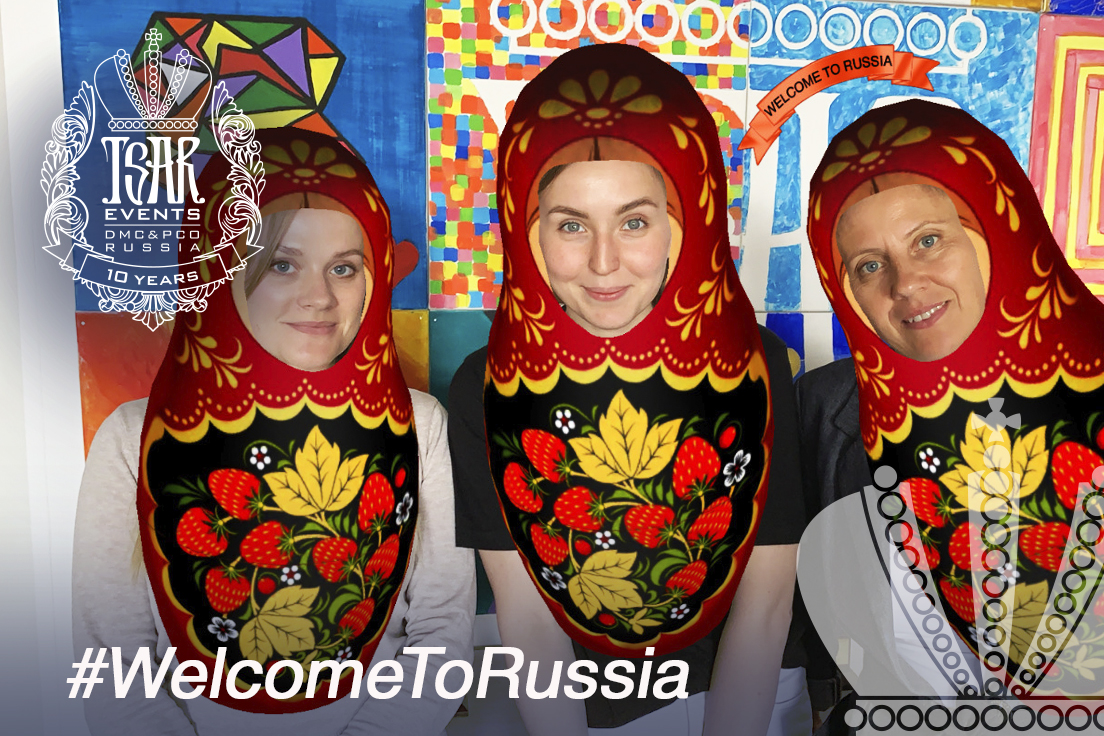 Tsar Events Russia DMC & PCO Team has created Instagram Mask «Welcome to Russia» to raise awareness about Russia Travel Potential and started Instagram flash mob to promote possibilities of Russia for Meetings, Incentives, Congresses, Events and Leisure tourism.
We invite you to become part of our flash mob on Instagram and other social media using our masks and putting hashtag #WelcomeToRussia.
You can add our mask from Tsar Events account @tsarevents to your Instagram camera and upload video or picture to your stories or your feed.
Also, you can follow our accounts in other social media:
Instagram in English: https://www.instagram.com/tsarevents/ (on English)
Instagram in Spanish https://www.instagram.com/tsar.events.espanol/
Facebook: https://www.facebook.com/tsareventsdmc/
Pinterest: https://www.pinterest.ru/tsarevents/
Youtube: https://www.youtube.com/user/TsarEventsDMC
Twitter in English: https://twitter.com/TsarEvents
Twitter in Spanish: https://twitter.com/TsarEventsRusEs
LinkedIn: https://www.linkedin.com/company/1337311/admin/
If you need assistance with getting tickets or private tour in St. Isaac Cathdral or other museums, or hotel accommodation you can always ask team of Tsar Events. Also we can help you with planning your special event, cultural or incentive program, conference and congress in Moscow or St. Petersburg.
Tsar Events Destination Management Company & Professional Congress Organizer provides all MICE services in all Russian cities.
Tsar Events Russia DMC & PCO is existing on the market already 10 years and we have very long list of satisfied clients and successful events.
Also, we can help you in RUSSIA, UKRAINE, BALTIC STATES, BELARUS with any MICE needs. and with planning, organizing and operating of:
Meeting & Congress

Incentive Program

Cultural or Special Interest Professional Group

Theme Parties & Special Events

Hotel accommodation

Transportation and Staff logistics

Team-Building Activities

Venues & vendors Selection