Grand Ceremony of Peterhof Fountains Opening will take place 19th of May 2018
The Peterhof Museum Complex is one of the most popular museums not only in Russia, but in the whole world. Even a few hours here are enough to feel the spirit of history, which still lives on and breathes in this magnificent place. Every year new summer sounted season is celbrated with Grand Ceremony. This year this event will happen 19th of May 2018.
As a former residence of the Russian monarchs, Peterhof brings together the finest achievements in national and international culture. This unique complex was created by outstanding architects, decorators and sculptors, whose spectacular works of art slot perfectly into the natural beauty of the coastal landscape.
Peter the Great planned Peterhof as the residence of a sea king. This was to be his incarnation of Russia as a great European power, with a foothold on the shores of the world's oceans, capable of competing with the finest Western courts — above all, with Versailles.


The history of Peterhof begins back in 1705, when travelling chambers were built for Peter the Great on the southern shore of the Gulf of Finland. Soon, not far from this place, work began on the creation of a new imperial residence, which, Peter determined, would one day outshine all the other royal palaces of Europe. The tsar deliberately built his new residence by the sea, as a triumphant symbol of the successful conclusion of Russia's long struggle for an outlet to the Baltic Sea. Peterhof was officially opened in the presence of the tsar and foreign diplomats in August 1723.

The architecture and decor of Peterhof reflects all the artistic styles of the past and the personal tastes and preferences of every Russian monarch.
One of the world's most famous palace-park ensembles, Peterhof was virtually destroyed during the Second World War. The post-war resurrection of the entire complex was one of the finest chapters in the history of restoration in Russia. The present-day beauty of Peterhof is the result of decades of painstaking work by architects, painters and masters of decorative and applied art. Restoration work continues even to this day, in the Chapel Royal of the Grand Palace, which ought to be completed by May 2011.


Today, the museum complex stretches across five hundred hectares of territory, embracing Strelna, Peterhof and Oranienbaum. Dotted with sparkling fountains, the Lower Park and Upper Gardens flow effortlessly into the shady and romantic glades of Alexandria, forming a unique fusion of regular and landscape parks. Every day, more than twenty museums — vastly different in their origins, ideas and contents — delight visitors with exciting new discoveries and the joy of their handsome treasures.

The Peterhof Museum Complex is rightfully regarded as the «capital of fountains.» Included in the state register of most valuable cultural objects of the Russian Federation, Peterhof now bears the proud title of one of the «Seven Wonders of Russia.»
sar Events Russia DMC & PCO will help you to plan your visit to St. Petersburg and other Russian Cities.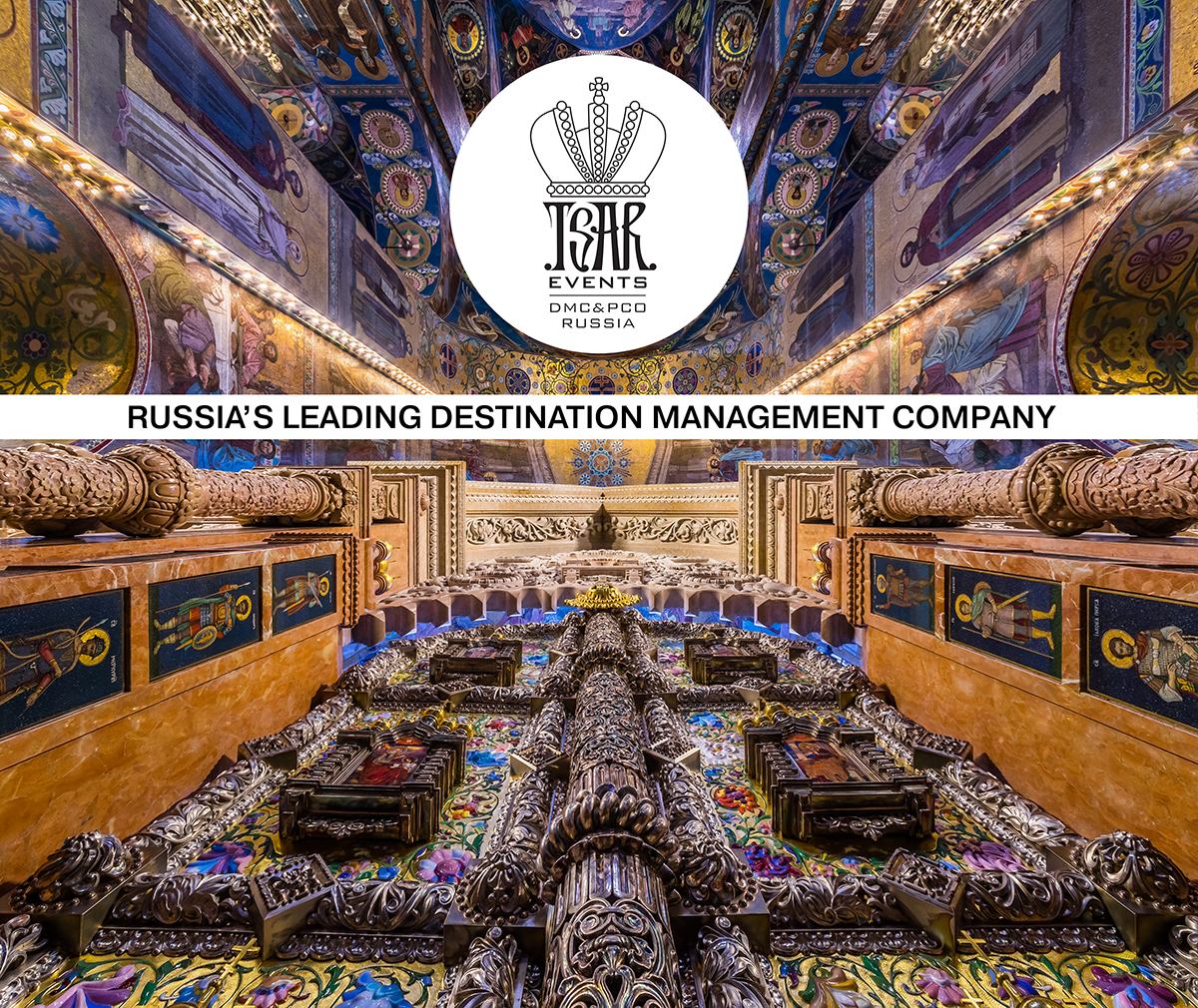 Why TSAR EVENTS DMC & PCO?
1) Tsar Events DMC & PCO has become first DMC who wrote book-instruction for tourists and professional travel planners who are going to Russia! https://www.amazon.com/Russia-Survival-Guide-Alexander-Rodionov/dp/1493125710/ref=tmm_hrd_swatch_0?_encoding=UTF8&qid=&sr=
2) The only CERTIFIED DESTINATION MANAGEMENT PROFESSIONAL (DMCP) in Russia http://www.admeinternational.org/aws/ADME/pt/sp/what_is_dmcp
3) The only CERTIFIED MEETING PROFESSIONAL (CMP) in Russia http://www.eventscouncil.org/CMP/AboutCMP.aspx
4) RUSSIA'S LEADING DESTINATION MANAGEMENT COMPANY World travel awards 2012 & 2013 & 2014 & 2015 WINNER
5) The ONLY Russian DMC to earn Accredited Destination Management Company (ADMC) Designation http://www.admeinternational.org/aws/ADME/pt/sp/what_is_admc
6) The BEST DMC 2011 award winner by New European Economy magazine, UK
7) Winner of ADME International Recognition Award 2016 as Destination Management Professional of the Year http://www.admeinternational.org/aws/ADME/pt/sp/awards
From »concept to reality», our services & events are designed to meet the creative, motivational and budgetary needs of the professional meeting planner or executive. We work with you from concept and design through successful program execution.
Through one point of contact we are proud to provide our clients with:
• Collaborative Creativity
• Consistency in Services
• Destination Communication
• Imaginative Corporate Incentive Programs
• Innovative Theme Parties and Special Events
• Comprehensive Meeting Planning Services
• Ground Transportation Services
Tsar Events DMC & PCO has become first DMC who wrote book-instruction for tourists and professional travel planners who are going to Russia! New book offers a mesmerizing slice of life in Russia. Alexander Rodionov & Maya Krivchenia shares an informative and enjoyable guide to enjoying the historical and cultural wealth of the world's largest country.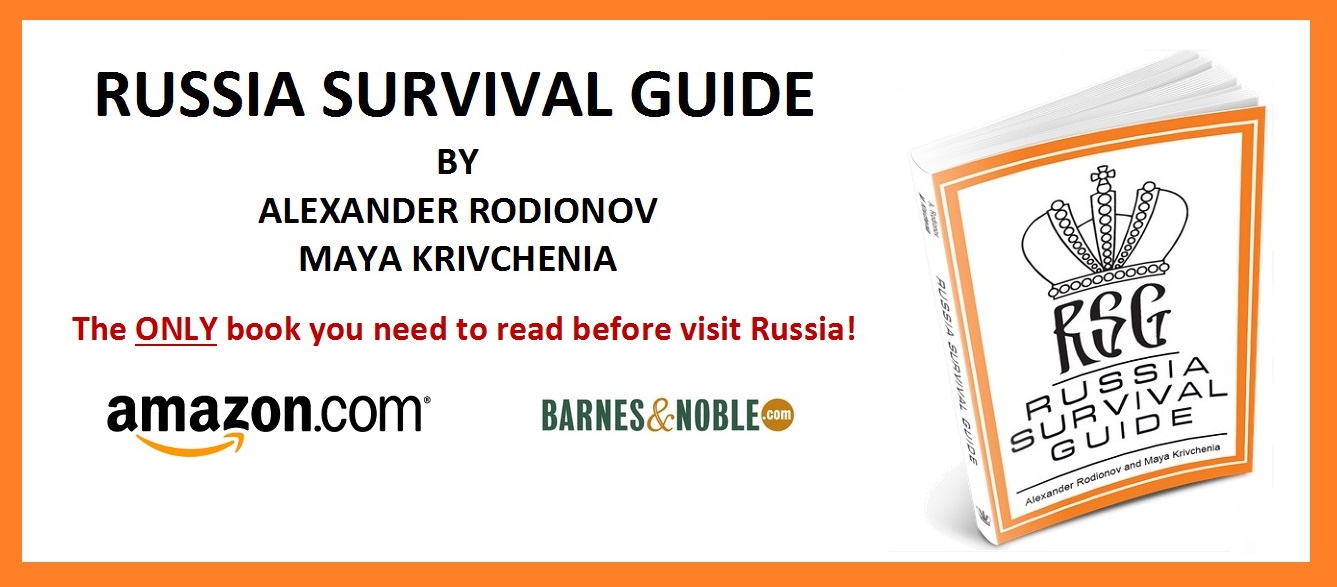 Why ST. PETERSBURG?
The most CULTURAL city in Russia
The 4th biggest city in Europe with the population of 6 million people
City with largest number of palaces and the deepest metro in the world
The cradle of Russian Literature, Art and Education.
Ideal places for Tsar's Events:
— Gala Dinner at Faberge Museum –with biggest collection of Faberge Eggs
— Congress for 1000 guests in Smolny Cathedral
— Lunch at a single long table for 600 persons inside of the biggest Artillery museum in the world
— Exclusive night visit to Hermitage (Winter Palace)
— Transfer from airport by BTR, stretch limousine or Russian Troika
— Gala dinner with Rasputin in Yusupoff Palace
— Water and Fire Fairytale in Peterhoff Palace
— Hockey game against Russian team
— Politburo meeting in Political Dacha K2
Want to hear 1000 more ideas?
Get in contact with Tsar Events DMC.