Saint Petersburg will host the General Assembly of the World Tourism Organization in 2019
The winner that obtained the right to hold this important event in 2019 has just defined, and it can be said with confidence that the Russian Federation will adopt the next General Assembly.
The holding of the General Assembly in St. Petersburg will make it possible not only for the city, but also for the whole country, to enhance its image on the world stage and to increase the flow of tourists, as well as to enable the world's experts to be involved in the development of mechanisms for the further development of the Russian Federation and its subjects as the leading world tourism center. This is an opportunity to change the condition of the tourism industry, due to the transfer of valuable experience, knowledge and developments on a wide range of issues, ranging from technologies for the promotion of tourism product on world markets to new standards and educational methods for the professionals of tourism industry, because UNWTO is the main center for the collection, analysis and dissemination of tourism data from more than 180 countries and territories.
Andrey Muskarev, the Chairman of Committee for Tourism Development, comments the situation: «This victory means recognition of the Saint Petersburg tourism industry by world leaders as a city that is able to become a center not only of cultural but also of business tourism. The city authorities have done a great deal of work to bring this event to St. Petersburg, and I can say with certainty that this is a well-deserved victory.»
We recall that St. Petersburg Committee for Tourism Development had signed a memorandum of understanding between the Government of St. Petersburg and UNWTO in 2016, and an application for the General Assembly had been made by the city in 2017.
Tsar Events Russia DMC & PCO will help you to plan your visit to St. Petersburg and other Russian Cities.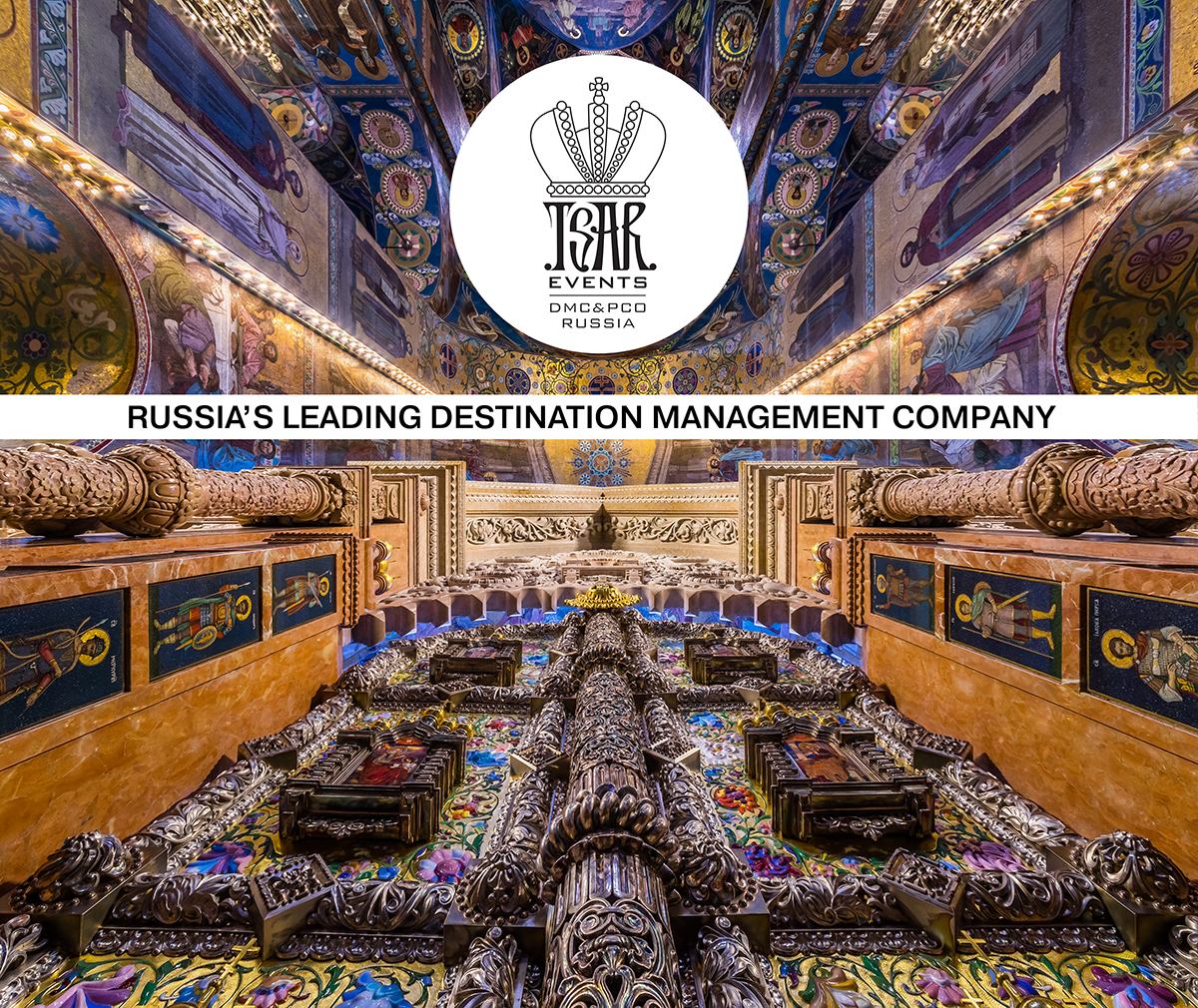 Why TSAR EVENTS DMC & PCO?
1) Tsar Events DMC & PCO has become first DMC who wrote book-instruction for tourists and professional travel planners who are going to Russia! https://www.amazon.com/Russia-Survival-Guide-Alexander-Rodionov/dp/1493125710/ref=tmm_hrd_swatch_0?_encoding=UTF8&qid=&sr=
2) The only CERTIFIED DESTINATION MANAGEMENT PROFESSIONAL (DMCP) in Russia http://www.admeinternational.org/aws/ADME/pt/sp/what_is_dmcp
3) The only CERTIFIED MEETING PROFESSIONAL (CMP) in Russia http://www.eventscouncil.org/CMP/AboutCMP.aspx
4) RUSSIA'S LEADING DESTINATION MANAGEMENT COMPANY World travel awards 2012 & 2013 & 2014 & 2015 WINNER
5) The ONLY Russian DMC to earn Accredited Destination Management Company (ADMC) Designation http://www.admeinternational.org/aws/ADME/pt/sp/what_is_admc
6) The BEST DMC 2011 award winner by New European Economy magazine, UK
7) Winner of ADME International Recognition Award 2016 as Destination Management Professional of the Year http://www.admeinternational.org/aws/ADME/pt/sp/awards
From »concept to reality», our services & events are designed to meet the creative, motivational and budgetary needs of the professional meeting planner or executive. We work with you from concept and design through successful program execution.
Through one point of contact we are proud to provide our clients with:
• Collaborative Creativity
• Consistency in Services
• Destination Communication
• Imaginative Corporate Incentive Programs
• Innovative Theme Parties and Special Events
• Comprehensive Meeting Planning Services
• Ground Transportation Services
Tsar Events DMC & PCO has become first DMC who wrote book-instruction for tourists and professional travel planners who are going to Russia! New book offers a mesmerizing slice of life in Russia. Alexander Rodionov & Maya Krivchenia shares an informative and enjoyable guide to enjoying the historical and cultural wealth of the world's largest country.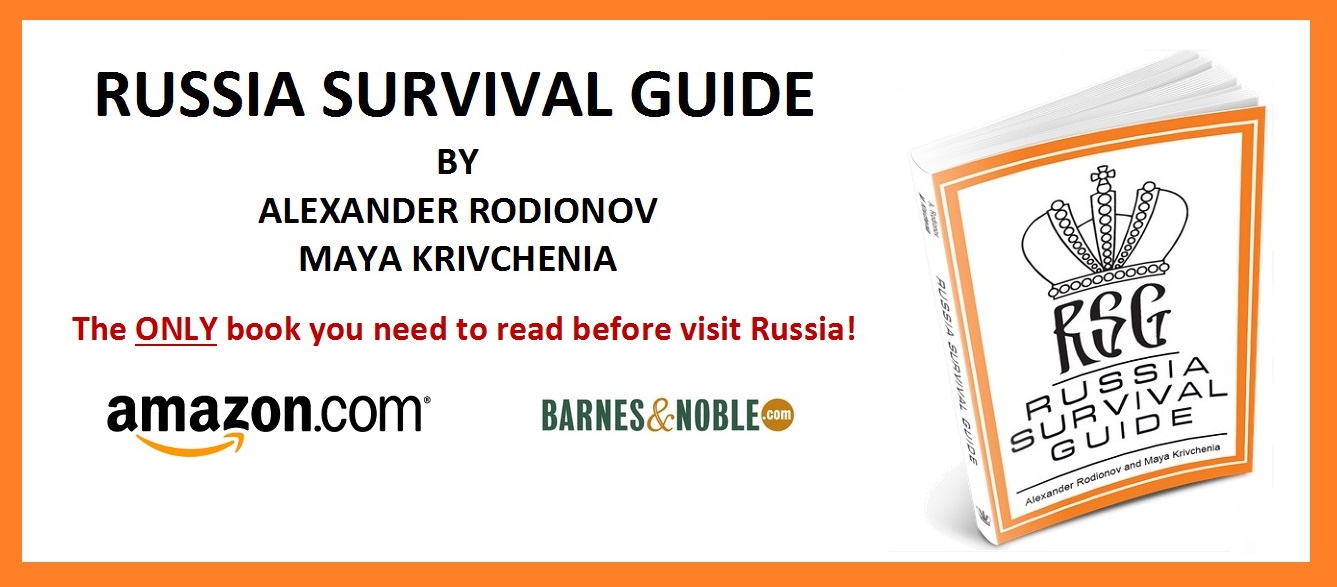 Why ST. PETERSBURG?
The most CULTURAL city in Russia
The 4th biggest city in Europe with the population of 6 million people
City with largest number of palaces and the deepest metro in the world
The cradle of Russian Literature, Art and Education.
Ideal places for Tsar's Events:
— Gala Dinner at Faberge Museum –with biggest collection of Faberge Eggs
— Congress for 1000 guests in Smolny Cathedral
— Lunch at a single long table for 600 persons inside of the biggest Artillery museum in the world
— Exclusive night visit to Hermitage (Winter Palace)
— Transfer from airport by BTR, stretch limousine or Russian Troika
— Gala dinner with Rasputin in Yusupoff Palace
— Water and Fire Fairytale in Peterhoff Palace
— Hockey game against Russian team
— Politburo meeting in Political Dacha K2
Want to hear 1000 more ideas?
Get in contact with Tsar Events DMC.
We are excited to announce that we are growing and spreading our expertise globally. Please, welcome TSAR EVENTS PANAMA DMC & PCO!!! We have opened our new office in Panama City to help our clients with their events in Republic of Panama.
http://www.panama.tsar-events.com/
Panama is quickly becoming a popular destination for holding conventions and international events. A modern infrastructure, which is often cited as the best in the region, direct flights to more than 50 cities in the region and 13 in the U.S, world-class attractions nearby, meeting facilities, hotels, excellent restaurants, a globalized populace, and a vibrant metropolis with more than 100 banks and exciting nightlife, all make Panama the perfect place to host first-class events.
No matter what you're looking for…in terms of climate, budget, convenience, or anything else… Panama is likely to check all the boxes.
Panama is located at the center of Latin America, at the very point where Central and South America meet. It is home to one of the world's fastest growing economies, which is built largely on the country being a primary provider of financial, logistic and commercial services to all the nations of the region. Its central role in Latin America is vested in its being a business friendly nation, and that is complemented by its attractive and comfortable lifestyle.
Panama is a captivating mix of the historical and the modern, the natural and the manmade, the indigenous cultures and the international.
Since Panama is historically a crossroads, people and cultures from all over the world meet and mix here, resulting in friendly atmosphere, fantastic restaurants, galleries and cultural events showcasing the world's best art, cuisine, and more. Panama has none of the disastrous hurricanes and earthquakes that plague its Central American neighbors.