A big pyramid with paintings of local artists was placed near St. Petersburg Manezh
In front of the western facade of the Manezh guests of the city can now see a tall pyramid with glowing edges, which consist of fragments of paintings by artists from St. Petersburg, all works were written in the period from late 1920 to the beginning of the 2000s.
Art object named «Manezh/ Augmented Reality» will consist of 80 digitized works, borrowed from the collection of the Museum of Arts of St. Petersburg XX-XXI centuries.
After several years of total renovation St. Petersburg Manege Central Exhibition Hall was opened in 2016 with new exhibition of Russian artists participants of Venician biennale during last 25 years.
Manege Central Exhibition Hall is a former riding hall for the Imperial Horse Guards fronting on Saint Isaac's Square in Saint Petersburg. It was built in 1804-07 to Quarenghi´s austere Neoclassical design, one of his last commissions. It replaced a disused canal connecting the Admiralty to the naval warehouses. The Horse Guards Boulevard takes its name from the building.
The Manege is a low, rectangular block with arched openings and lunettes. According to the Companion Guide, «it mimics a 5th-century BC Athenian temple with a portico of eight Doric columns bearing a pediment and bas reliefs». The marble statues of the Dioscuri standing beside their horses were patterned by sculptor Paolo Triscornia after the Fontana dei Dioscuri in Rome.
After the Russian Revolution the riding academy was rebuilt to accommodate a NKVD garage. A second floor was added to the building in 1931. Since the latest reconstruction campaign (dating to the late 1970s), the Saint Petersburg Manege has housed the city's main exhibition hall.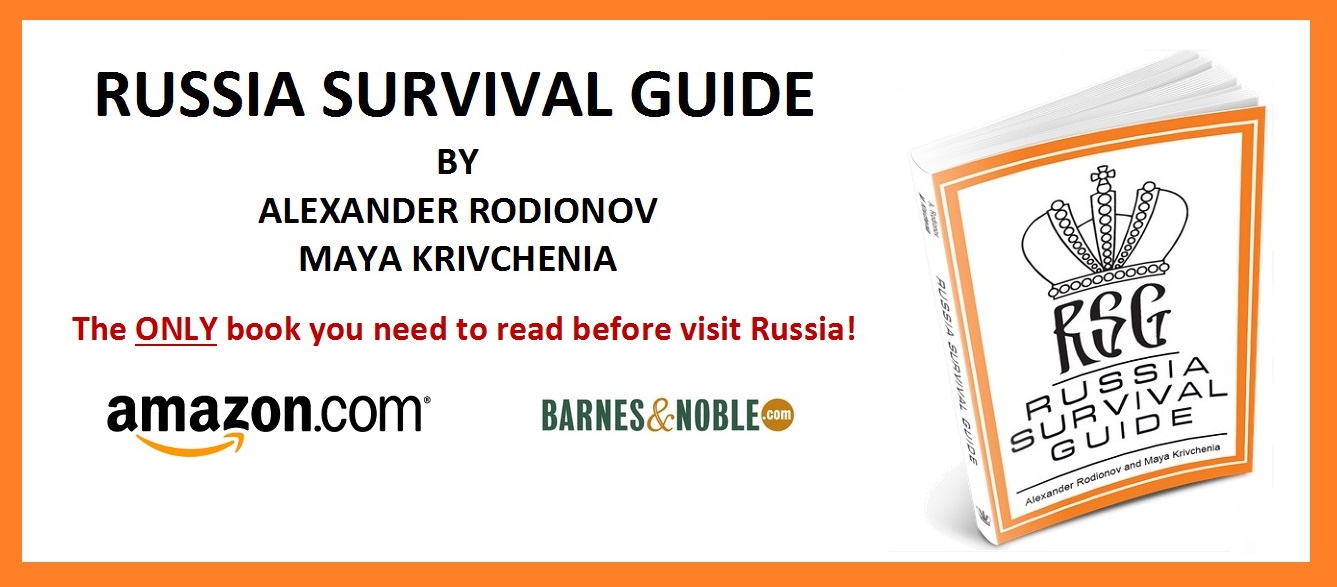 If you need asistance with museum visit or accommodation booking, planning your special event, cultural or incentive program, conference and congress in Moscow or St. Peterbsurg, please, contact team of Tsar Events Destination Management Company & Professional Congress Organizer that provide all MICE services in all Russian cities.
Why TSAR EVENTS DMC & PCO?
Tsar Events DMC & PCO has become first DMC who wrote book-instruction for tourists and professional travel planners who are going to Russia!
RUSSIA'S LEADING DESTINATION MANAGEMENT COMPANY World travel awards 2012 & 2013 & 2014 & 2015 WINNER
The first Russian DMC to earn Accredited Destination Management Company

(ADMC

) Designation
The BEST DMC 2011

(New

European Economy magazine, UK)
The only CERTIFIED DESTINATION MANAGEMENT PROFESSIONAL

(DMCP

) in Russia
The only COMPANY in Russia run by CERTIFIED MEETING PROFESSIONAL

(CMP

)
Partner of St. Petersburg Government
RUSSIA'S LEADING INCOMING AGENCY World travel awards 2012 Nominee
From »concept to reality», our services & events are designed to meet the creative, motivational and budgetary needs of the professional meeting planner or executive. We work with you from concept and design through successful program execution.
Through one point of contact we are proud to provide our clients with:
• Collaborative Creativity
• Consistency in Services
• Destination Communication
• Imaginative Corporate Incentive Programs
• Innovative Theme Parties and Special Events
• Comprehensive Meeting Planning Services
• Ground Transportation Services
Tsar Events DMC & PCO has become first DMC who wrote book-instruction for tourists and professional travel planners who are going to Russia! New book offers a mesmerizing slice of life in Russia. Alexander Rodionov & Maya Krivchenia shares an informative and enjoyable guide to enjoying the historical and cultural wealth of the world's largest country.
Why ST. PETERSBURG?
The most CULTURAL city in Russia
The 4th biggest city in Europe with the population of 6 million people
City with largest number of palaces and the deepest metro in the world
The cradle of Russian Literature, Art and Education.
Ideal places for Tsar's Events:
— Gala Dinner at Faberge Museum –with biggest collection of Faberge Eggs
— Congress for 1000 guests in Smolny Cathedral
— Lunch at a single long table for 600 persons inside of the biggest Artillery museum in the world
— Exclusive night visit to Hermitage (Winter Palace)
— Transfer from airport by BTR, stretch limousine or Russian Troika
— Gala dinner with Rasputin in Yusupoff Palace
— Water and Fire Fairytale in Peterhoff Palace
— Hockey game against Russian team
— Politburo meeting in Political Dacha K2
Want to hear 1000 more ideas?
Get in contact with Tsar Events DMC.