St. Petersburg Book Chapel
TSAR EVENTS' CHOICE
→
VENUE OF THE WEEK
ST. PETERSBURG,  HISTORY,  book,  ST.PETERSBURG,  RUSSIA,  ST.,  PETERSBURG 
The Book Chapel features over 5,000 volumes of carefully selected books, albums and geographic atlases from the 16th to early 20th centuries, valuable from a scientific, cultural, artistic point of view. These publications have passed the test of time and not one generation of readers, many of them were awarded the title of book rarities based on the results of the evaluation at antique auctions.
However, their main value is that most of them are iconic editions of the era of pre-revolutionary Russia, which embodied her life most fully and comprehensively. Nowhere else is it possible to see such a meeting — the «Book Chapel» was created specifically for these publications that make up the luxury book fund, not represented in libraries or in modern bookstores. The collections of the «Book chapel» cover various branches of knowledge and all the main spheres of human life. Particular attention is paid to works on history — both domestic and foreign, publications devoted to the development of natural sciences and geographical discoveries, as well as books on art. Of course, in the first place, the Book Chapel is the abode of the historical book, and literary literature in it is practically not represented, but anyway, anyone can find a book that corresponds to his interests.
We are so happy and proud to announce that Ekaterina Antonova, Tsar Events Russia DMC & PCO Project Manager Assistant, has won 2019 Linda Thompson Memorial Scholarship.
The Association of Destination Management Executives International  (ADMEI) is pleased to announce the 2019 Linda Thompson Memorial Scholars. ADMEI is honored to administer the Linda Thompson Memorial Scholarship as a living tribute to Linda Thompson, who was a vital part of the Destination Management profession and meetings industry. As an owner of Cappa & Graham, Inc. in San Francisco, CA, and a vital force in the DMC Network, Linda dedicated herself to mentoring young professionals and raising the level of excellence in our industry. This year, 15 highly competitive applications were received from individuals who are preparing for a career in Destination Management.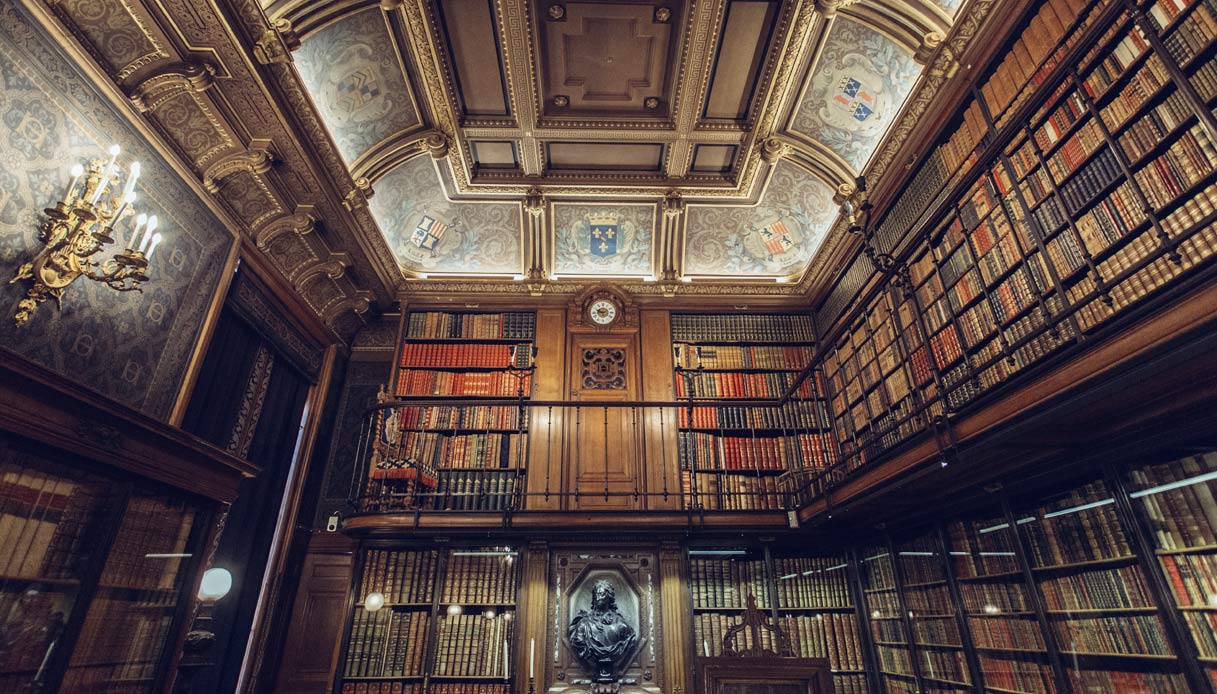 Ekaterina Antonova is this year's international winner. A sophomore at The St. Petersburg State University of Economics, Ekaterina is pursuing a Bachelor's Degree in Tourism Management. She has served as an intern with Tsar Events Russia, a Hosts Global Member, which evolved into several part-time positions with the DMC. Her native language is Russian, but she is also fluent in English and worked as an operation manager's assistant for the 2018 FIFA World Cup.
The scholarship provides $1,000 for each scholar towards tuition and an invitation to participate at the ADMEI Annual Conference in Houston, TX, 7 – 9 February 2019. Industry professionals who want to keep Linda's vitality an important part of the Destination Management industry are welcome to send their contributions to the Linda Thompson Memorial Scholarship Fund, C/O ADMEI, 201 Hunter's Crossing Boulevard, Suite 10 – 199, Bastrop, TX 78602 USA.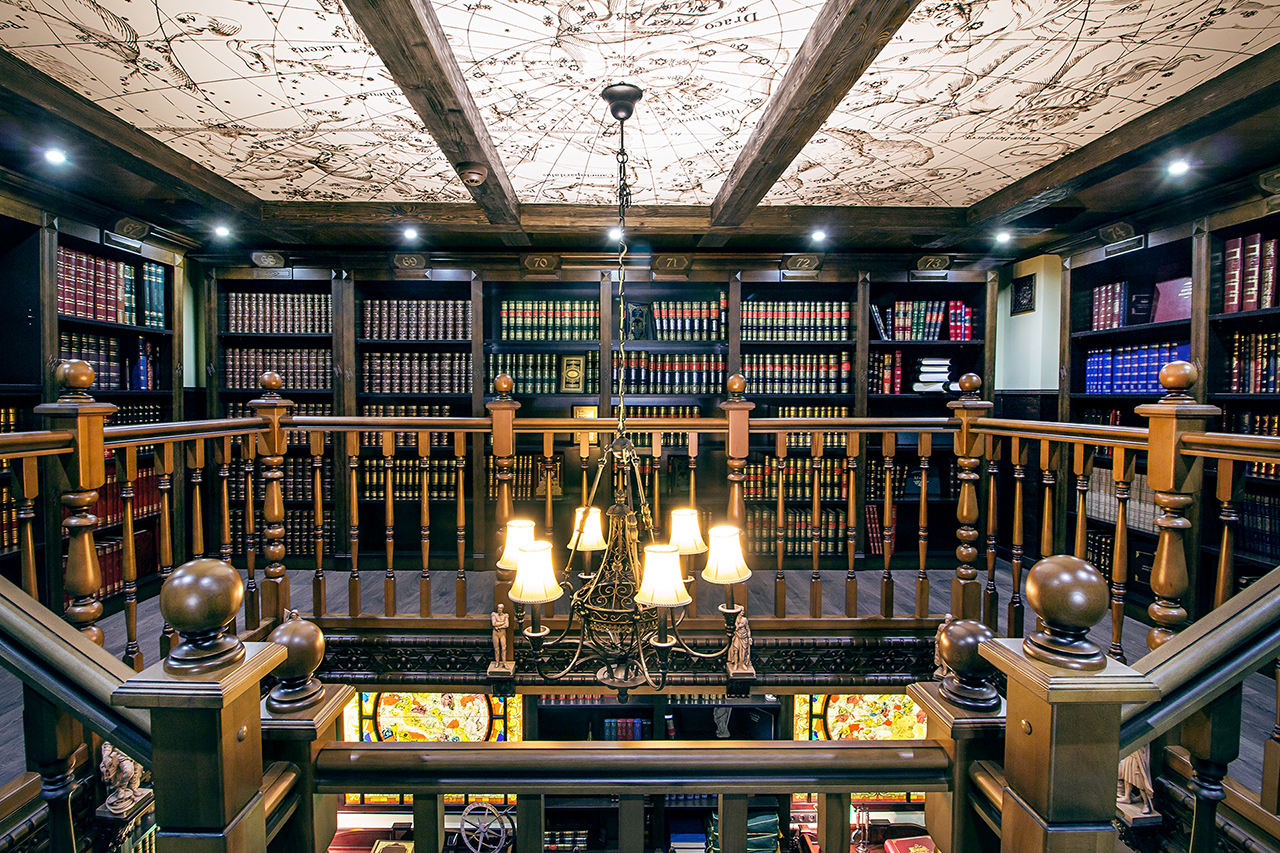 About ADMEI. The Association of Destination Management Executives International  (ADMEI) is the premier international association for DMCs. Its mission is to define the DMC industry, uphold the highest level of professionalism, establish standard business and ethical practices, and promote the value of local Destination Management. You can Find an ADMEI member DMC in the online directory or for more information about ADMEI, please visit www.admei.org.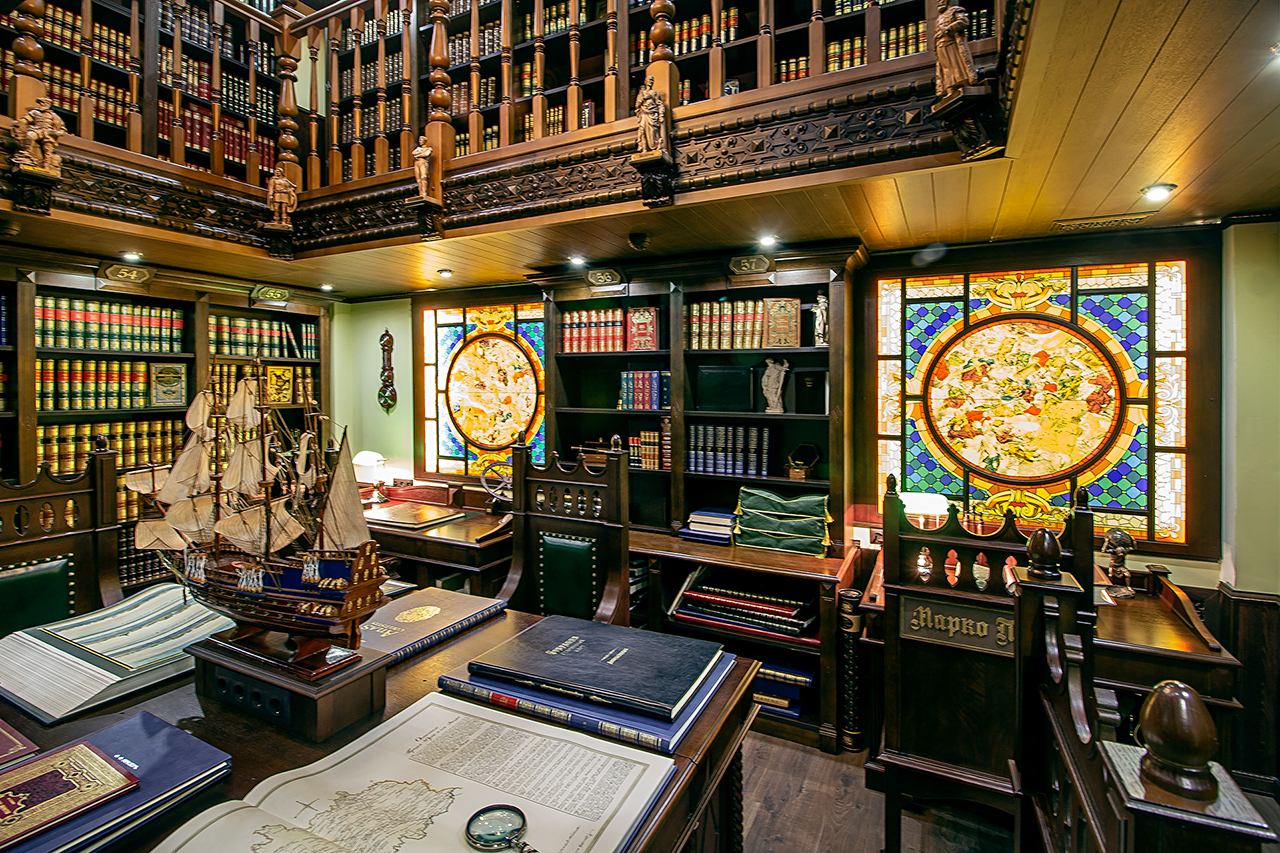 Also, Tsar Events Russia DMC & PCO team has become ADMEI EXCELLENCE AWARD FINALIST in nomination    «Excellence in Cultural and Tradition Integration» for their event Gala Dinner at Moscow GUM for FIFA World Cup 2018 Coca Cola.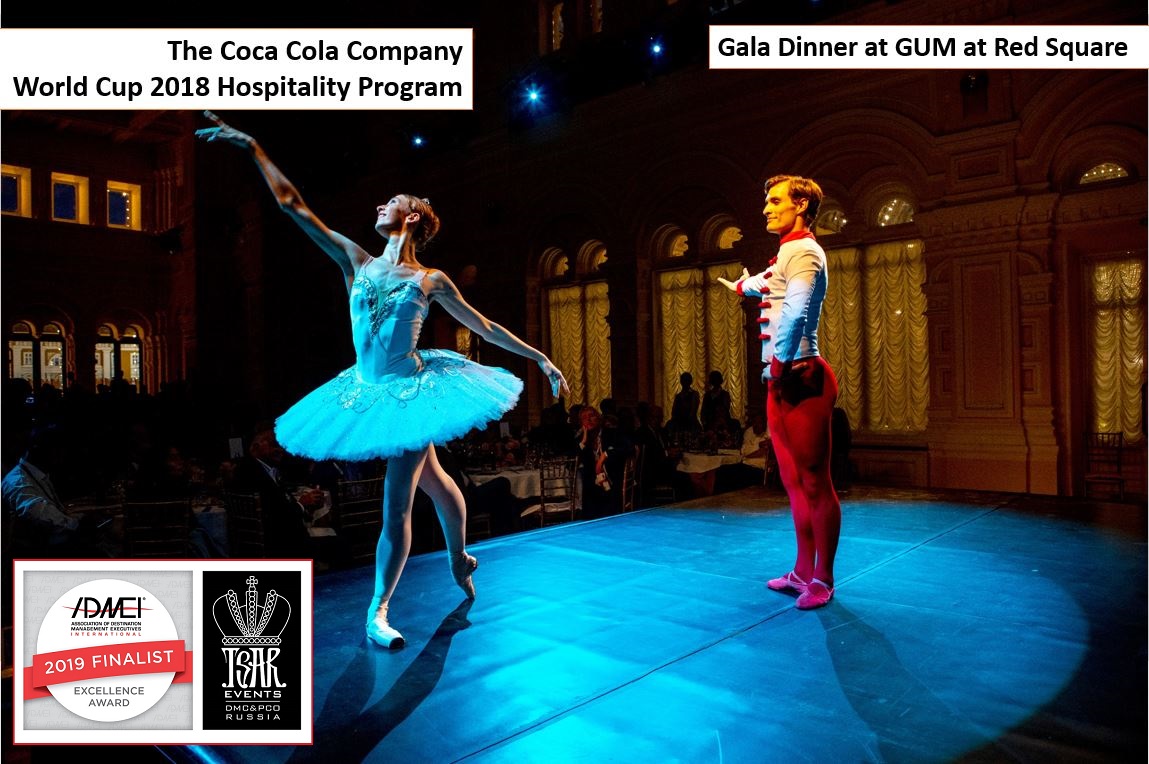 About ADMEI Awards Program. Established in 2005, the ADMEI Awards Program recognizes member excellence in Destination Management Company   (DMC) program, component development, and delivery.  Submissions in over 20 award classifications are judged by a team of international industry professionals and the award winners are celebrated annually at the Awards Gala during the ADMEI Annual Conference.
The ADMEI Awards Program includes three categories:  Excellence, Achievement and Recognition.
The Excellence Awards identify DMCs that excel in a specific component of Destination Management services for a program.  
The Achievement Awards identify DMCs that excel in Destination Management services for a specific program.
The Recognition Awards recognize peers and industry leaders with special acknowledgement for their efforts and leadership.
If you need asistance with hotel accommodation or museums visits you can always ask team of Tsar Events. Also we can help you with planning your special event, cultural  or incentive program, conference and congress in Moscow or St. Peterbsurg. Tsar Events Destination Management Company & Professional Congress Organizer provides all MICE services in all Russian cities.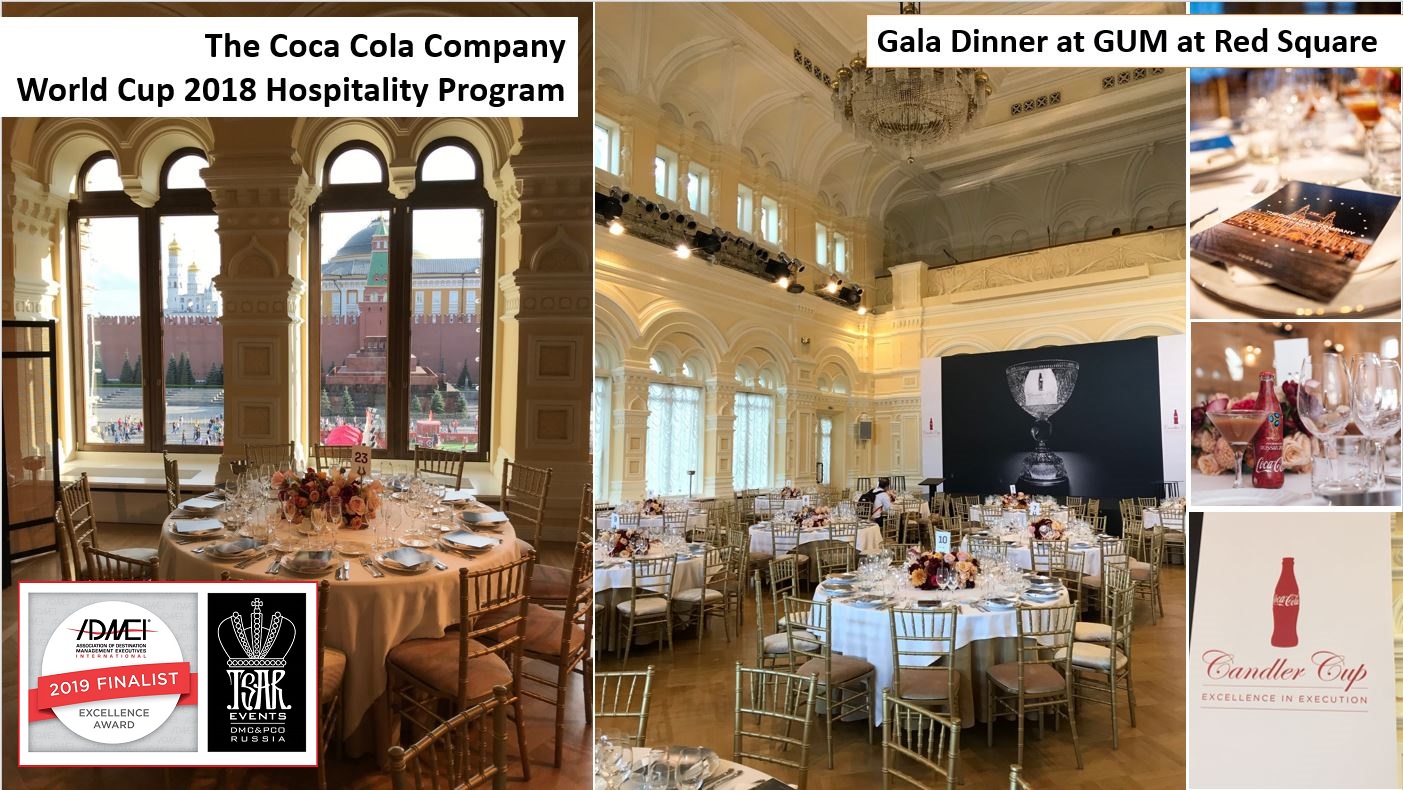 Why TSAR EVENTS DMC & PCO?
Tsar Events DMC & PCO has become first DMC who wrote book-instruction for tourists and professional travel planners who are going to Russia!
RUSSIA'S LEADING DESTINATION MANAGEMENT COMPANY World travel awards 2012 & 2013 & 2014 WINNER
The BEST DMC 2011                

(New

European Economy magazine, UK)
The only CERTIFIED DESTINATION MANAGEMENT PROFESSIONAL               

(DMCP

) in Russia
The only COMPANY in Russia run by CERTIFIED MEETING PROFESSIONAL              

(CMP

)
From  »concept to reality», our services & events are designed to meet the creative, motivational and budgetary needs of the professional meeting planner or executive. We work with you from concept and design through successful program execution.
Through one point of contact we are proud to provide our clients with:
• Collaborative Creativity
• Consistency in Services
• Destination Communication
• Imaginative Corporate Incentive Programs
• Innovative Theme Parties and Special Events
• Comprehensive Meeting Planning Services
• Ground Transportation Services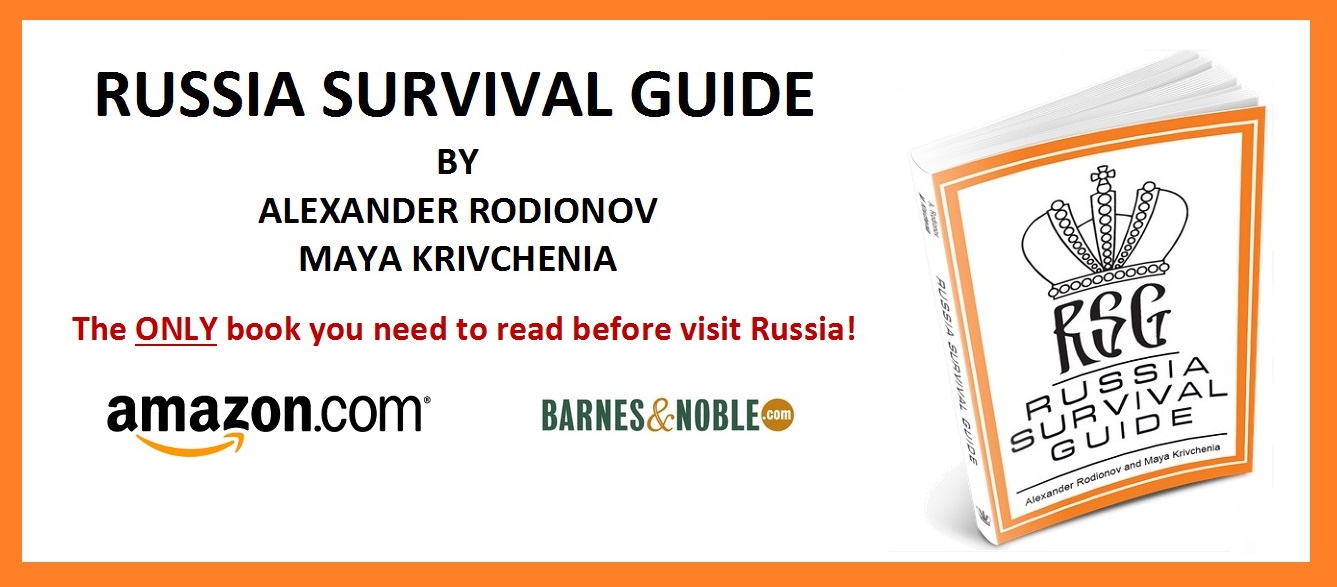 Tsar Events DMC & PCO has become first DMC who wrote book-instruction for tourists and professional travel planners who are going to Russia!  New book offers a mesmerizing slice of life in Russia. Alexander Rodionov & Maya Krivchenia shares an informative and enjoyable guide to enjoying the historical and cultural wealth of the world's largest country.
Why  ST. PETERSBURG?
The most CULTURAL city in Russia
The 4th biggest city in Europe with the population of 6 million people
City with largest number of palaces and the deepest metro in the world
The cradle of Russian Literature, Art and Education.
Ideal places for Tsar's Events:
— Gala Dinner at Faberge Museum –with biggest collection of Faberge Eggs
— Lunch at a single long table for 600 persons inside of the biggest Artillery museum in the world
— Exclusive night visit to Hermitage       (Winter Palace)
— Transfer from airport by BTR, stretch limousine or Russian Troika
— Gala dinner with Rasputin in Yusupoff Palace
— Water and Fire Fairytale in Peterhoff Palace
— Hockey game against Russian team 
— Politburo meeting in  Political Dacha K2
Want to hear 1000 more ideas?
Get in contact with Tsar Events DMC.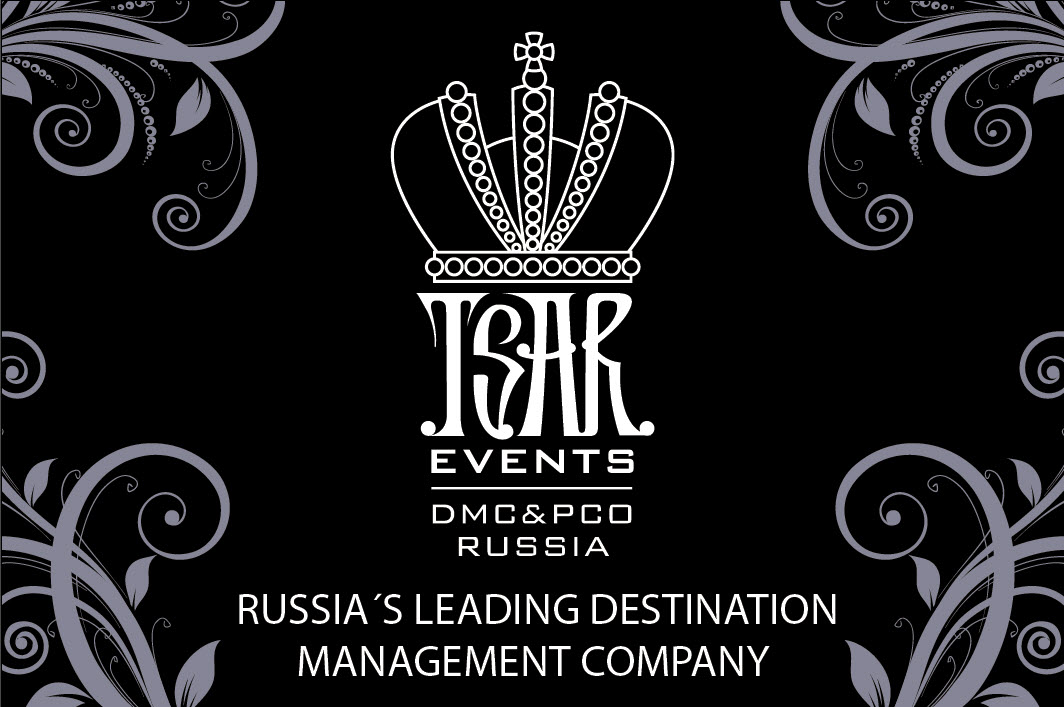 You must LOGIN or REGISTER to add your comments.