Russia Survival Guide
BLOG
MAYA KRIVCHENIA
TAGS: Authors 
Ms. Krivchenia grew up in a small town in Ohio, USA.  In 2005 she won a Fulbright to study Russian music at the Mariinsky Theater in St. Petersburg.  After her Fulbright year she was so in love with Russia that she has decided to make her life and career there.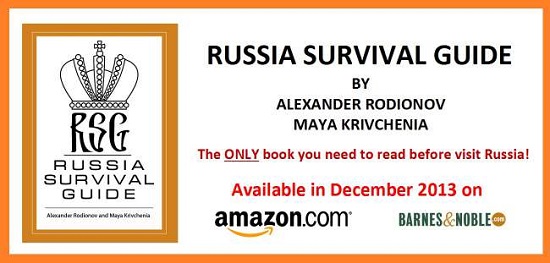 Tsar Events DMC & PCO has become first DMC who wrote book-instruction for tourists and professional travel planners who are going to Russia!
New book offers a mesmerizing slice of life in Russia. Alexander Rodionov & Maya Krivchenia shares an informative and enjoyable guide to enjoying the historical and cultural wealth of the world's largest country.