Fairmont Moscow Hotel will be opened in the beginning of 2019 in Russia
20 August 2018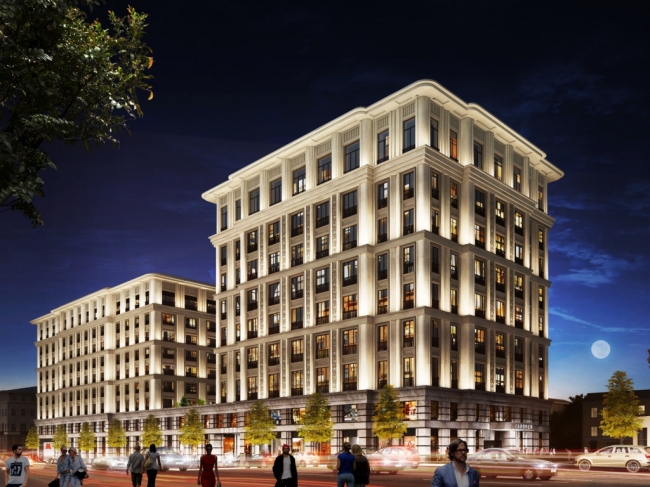 Fairmont Hotels & Resorts is planning to open hotel in the capital of Russian Federation in the beginning of next year. It will be fist Fairmont hotel in Russia. New 5-stars premises will have 142 guest rooms and 50 apartments and will be located on 1-st Tverskaya-Yamskaya street, 2.
Fairmont Hotels & Resorts is a chain of luxury hotels owned by AccorHotels since 2016. Fairmont Hotels & Resorts was created in 2001 following the merger of Canadian Pacific Hotels (founded in the late 1880s) and Fairmont Hotels (founded in 1907). Fairmont operates 75 properties in 24 countries, with a strong presence in the United States, and Canada.
If you need asistance with hotel accommodation you can always ask team of Tsar Events. Also we can help you with planning your special event, cultural or incentive program, conference and congress in Moscow or St. Peterbsurg. Tsar Events Destination Management Company & Professional Congress Organizer provides all MICE services in all Russian cities.
Why TSAR EVENTS DMC & PCO?
Tsar Events DMC & PCO has become first DMC who wrote book-instruction for tourists and professional travel planners who are going to Russia!
RUSSIA'S LEADING DESTINATION MANAGEMENT COMPANY World travel awards 2012 & 2013 & 2014 & 2015 WINNER
The first Russian DMC to earn Accredited Destination Management Company

(ADMC

) Designation
The BEST DMC 2011

(New

European Economy magazine, UK)
The only CERTIFIED DESTINATION MANAGEMENT PROFESSIONAL

(DMCP

) in Russia
The only COMPANY in Russia run by CERTIFIED MEETING PROFESSIONAL

(CMP

)
RUSSIA'S LEADING INCOMING AGENCY World travel awards 2012 Nominee
From »concept to reality», our services & events are designed to meet the creative, motivational and budgetary needs of the professional meeting planner or executive. We work with you from concept and design through successful program execution.
Through one point of contact we are proud to provide our clients with:
• Collaborative Creativity
• Consistency in Services
• Destination Communication
• Imaginative Corporate Incentive Programs
• Innovative Theme Parties and Special Events
• Comprehensive Meeting Planning Services
• Ground Transportation Services
Tsar Events DMC & PCO has become first DMC who wrote book-instruction for tourists and professional travel planners who are going to Russia! New book offers a mesmerizing slice of life in Russia. Alexander Rodionov & Maya Krivchenia shares an informative and enjoyable guide to enjoying the historical and cultural wealth of the world's largest country.
We are excited to announce that we are growing and spreading our expertise globally. Please, welcome TSAR EVENTS PANAMA DMC & PCO!!! We have opened our new offi ce in Panama City to help our clients with their events in Republic of Panama.
http://www.panama.tsar-events.com/
Panama is quickly becoming a popular destination for holding conventions and international events. A modern infrastructure, which is often cited as the best in the region, direct flights to more than 50 cities in the region and 13 in the U.S, world-class attractions nearby, meeting facilities, hotels, excellent restaurants, a globalized populace, and a vibrant metropolis with more than 100 banks and exciting nightlife, all make Panama the perfect place to host first-class events.
No matter what you're looking for…in terms of climate, budget, convenience, or anything else… Panama is likely to check all the boxes.
Panama is located at the center of Latin America, at the very point where Central and South America meet. It is home to one of the world's fastest growing economies, which is built largely on the country being a primary provider of financial, logistic and co mmercial services to all the nations of the region. Its central role in Latin America is vested in its being a business friendly nation, and that is complemented by its attractive and comfortable lifestyle.
Panama is a captivating mix of the historical and the modern, the natural and the manmade, the indigenous cultures and the international.
Since Panama is historically a crossroads, people and cultures from all over the world meet and mix here, resulting in friendly atmosphere, fantastic restaurants, galleries and cultural events showcasing the world's best art, cuisine, and more. Panama has none of the disastrous hurricanes and earthquakes that plague its Central American neighbors