SO Sofitel St. petersburg was officilaly opened last friday
18 June 2018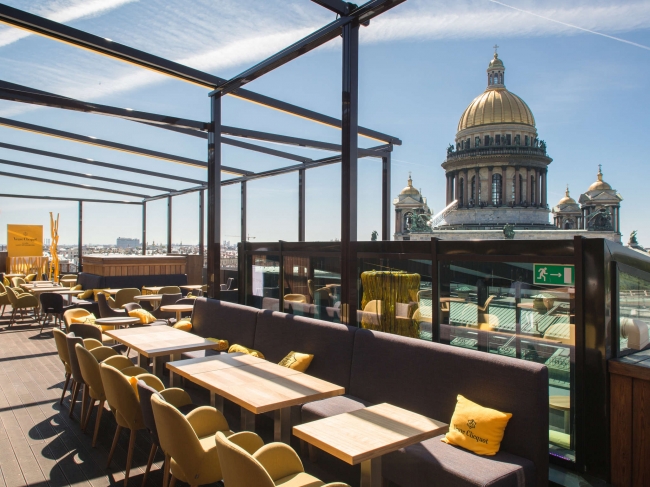 The first SO Sofitel hotel in Russia, located in the heart of the rich cultural center of St. Petersburg was officially opened on Friday 15th of June. In this hotel, designed by architect Antonio Citterio, the mysteries of the House of Faberge are revealed in a modern setting. The breathtaking views of St. Isaac's Cathedral await you, along with Just Say So, a new service concept, and SO evening parties on our scenic summer terrace.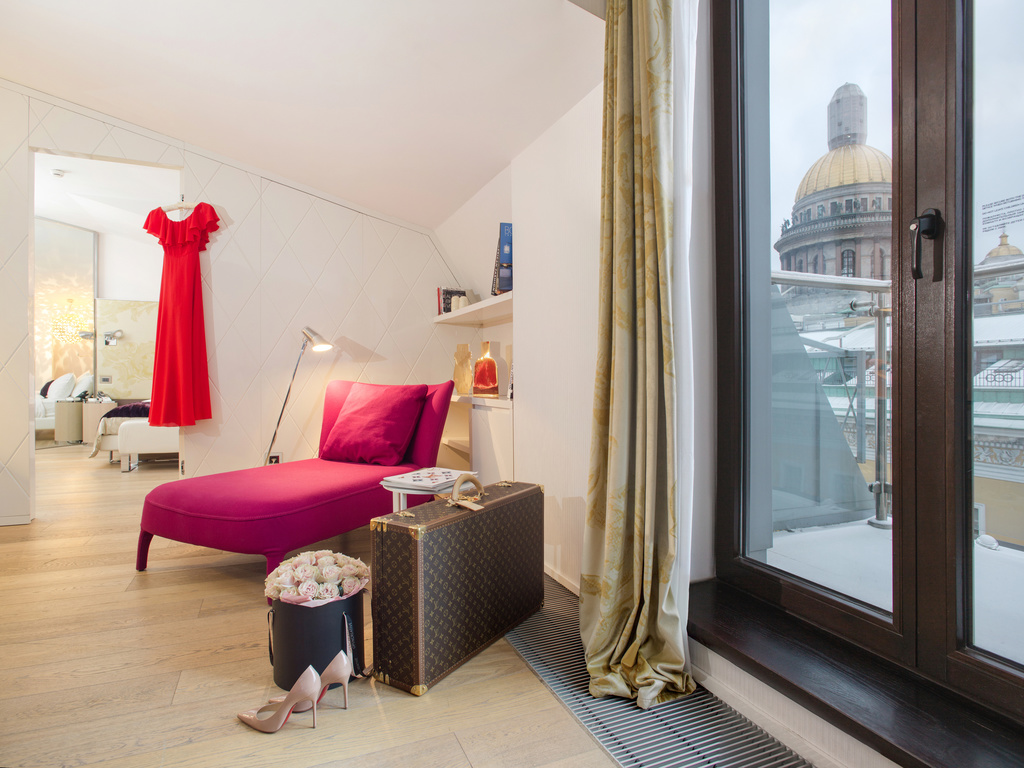 SO/ Sofitel St. Petersburg
On February 14th 2018, the Russian debut of the SO/ Sofitel brand took place in St. Petersburg – the SO/ Sofitel St. Petersburg Hotel opened its doors to guests. The SO/ Sofitel is located in the very heart of St. Petersburg, just a few steps away from St. Isaac's Cathedral and the State Hermitage Museum.
At the hotel – which has been designed by the renowned Italian designer Antonio Citterio – guests can expect captivating views of St. Petersburg's landmark sites, the Just Say SO unique guest concept, the unwinding philosophy of relaxation in the SoSPA, as well as the high-society SO Parties held in the MIXO Lobby Bar, and also on the panoramic-view HI-SO summer terrace.
Antonio Citterio drew on the famous Fabergé Eggs as his source of inspiration. These enigmatic jewellery masterpieces come to life in the hotel's interiors, in a modern interpretation. The unique Ortenzia Very Very Gold lighting designs are crafted from 24-carat gold, while there is a frozen acrylic installation by virtuoso artist Jacopo Foggini – exquisite details which lend the appearance of a veritable casket of jewels.
The SO/ Sofitel St. Petersburg offers 137 guest-rooms and suites – ranging from snug SO Cozy room, through to stylish balconied SO Lofty suites, and even the superlative SO VIP apartments – equipped with their own fireplace, two-seat bath with a view across to St. Isaac's Cathedral, and a bar with separate staff entrance.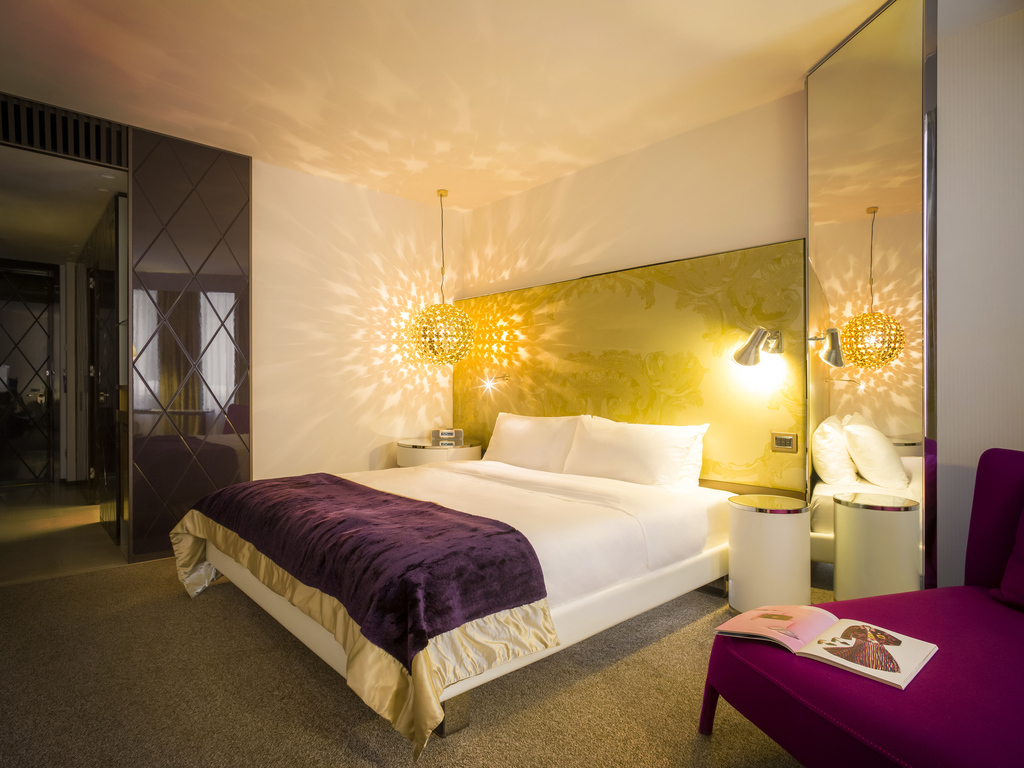 The restaurants and bars of the hotel can meet the most demanding gourmet's tastes. The Cococo offers a fresh take on classic Russian cuisine. The restaurant's cuisine-concept is based on using seasonal produce sourced from local farmers. The restaurant offers dishes with a synthesis of traditional recipes and traditional flavours, revealed and achieved with unique textures, shapes, and combinations. The design of Cococo restaurant, just like its cuisine, is modern yet doubtless Russian – bright, extraordinary, understandable and ironic.
The MIXO Bar is a real oasis of social life and the center of St. Petersburg's most fashionable events. Take an armchair seat by the fireside, socialise, or enjoy the very special atmosphere to the accompaniment of a wide variety of specially-created drinks.
When spring arrives the renew HI-SO panorama terrace will be opened, with its entrancing views over the city. As the venue for parties to the sounds of world-famous DJs, it is also a place to enjoy spectacular gourmet food, prepared by renowned chefs.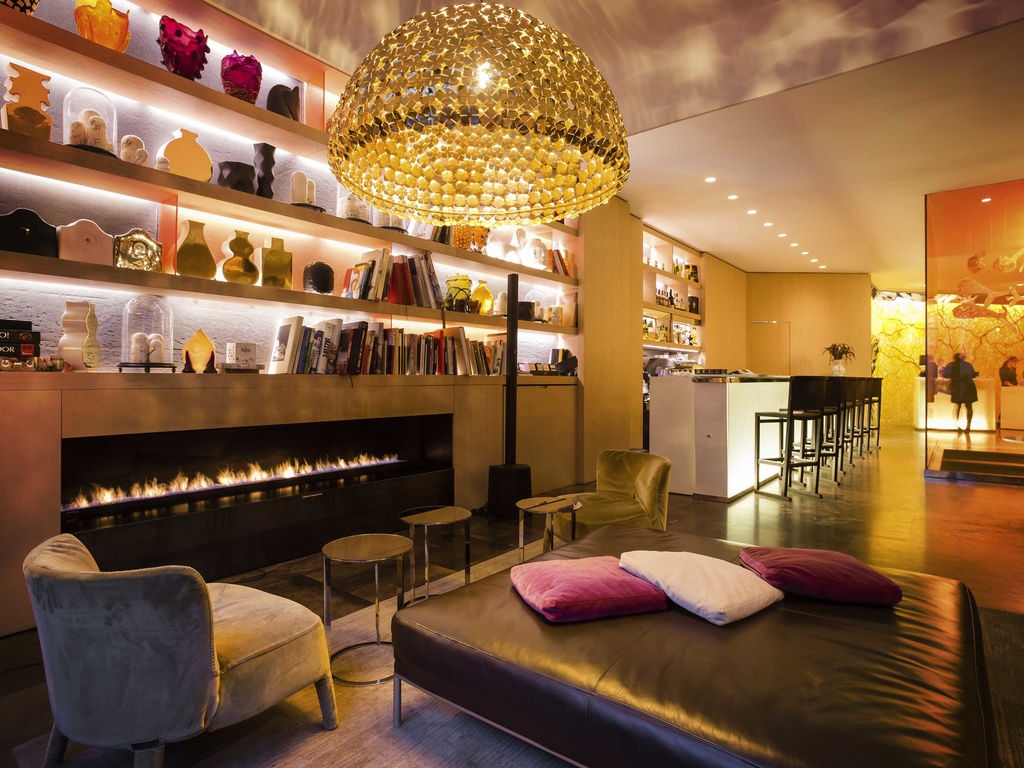 About SO/ Sofitel
SO/ Sofitel is so vivid, so expressive and so bursting with local energy that even the most adventurous travelers will be fascinated and entertained. An energizing addition to the global hotel scene, the SO/ brand surprises with a playful and distinctly rebellious interpretation of luxury that includes avant-garde design, a fashion signature, trendy beats, 'Just Say SO' service, 'and buzzing destination bars and events. Found in exhilarating hubs such as Mauritius, Bangkok, and Singapore, SO/ hotels are the places to be and be seen, thrilling guests with fashionable and entertaining social experiences that capture the vivacity and vibe of the locale. SO/ Sofitel is part of AccorHotels, a world-leading travel and lifestyle group which invites travelers to feel welcome at more than 4,300 hotels, resorts and residences, along with some 10,000 of the finest private homes around the globe.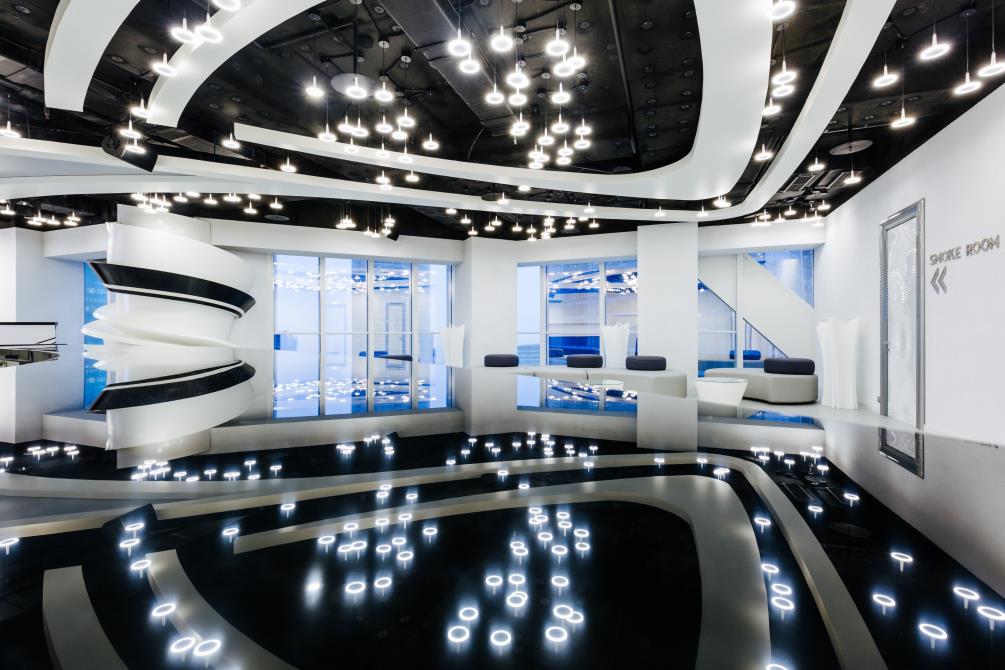 Tsar Events Russia DMC & PCO
The first Russian DMC to earn Accredited Destination Management Company (ADMC) Designation

RUSSIA'S LEADING DESTINATION MANAGEMENT COMPANY (2012, 2013, 2014, 2015 World Travel Awards WINNER).

The only CERTIFIED DESTINATION MANAGEMENT PROFESSIONALs (DMCP) and CERTIFIED MEETING PROFESSIONAL (CMP) in Russia.

The first DMC who wrote an instruction book (RUSSIA SURVIVAL GUIDE) for tourists and professional travel planners who are going to Russia!

Tsar Events is based in St. Petersburg and has operation offices in Moscow, covering events in all Russian cities.
From 'concept to reality', our services and events are designed to meet the creative, motivational and budgetary needs of the professional meeting planner or executive.
We work with you from the initial concept and design through to successful programme execution.

Through one point of contact we are proud to provide our clients with:
• Destination Communication
• Incentive and Cultural Programmes
• Theme Parties and Special Events
• Meeting Planning Services
• Ground Transport Services

Looking for some unforgettable experiences in Russia? Just few ideas from Tsar Events:

• Gala dinner at the underground Bunker of Stalin
• Product presentation on the top of one the highest buildings in Europe
• Exclusive visit to the Russian President's Residence
• Participation in the Astronaut training programme at Star City space training centre
• Lunch at a single long table for 600 people inside one of the world's biggest Artillery museums • Exclusive night visit to the Hermitage
• Gala dinner with Rasputin in Yusupoff Palace
And we have 1,000 more…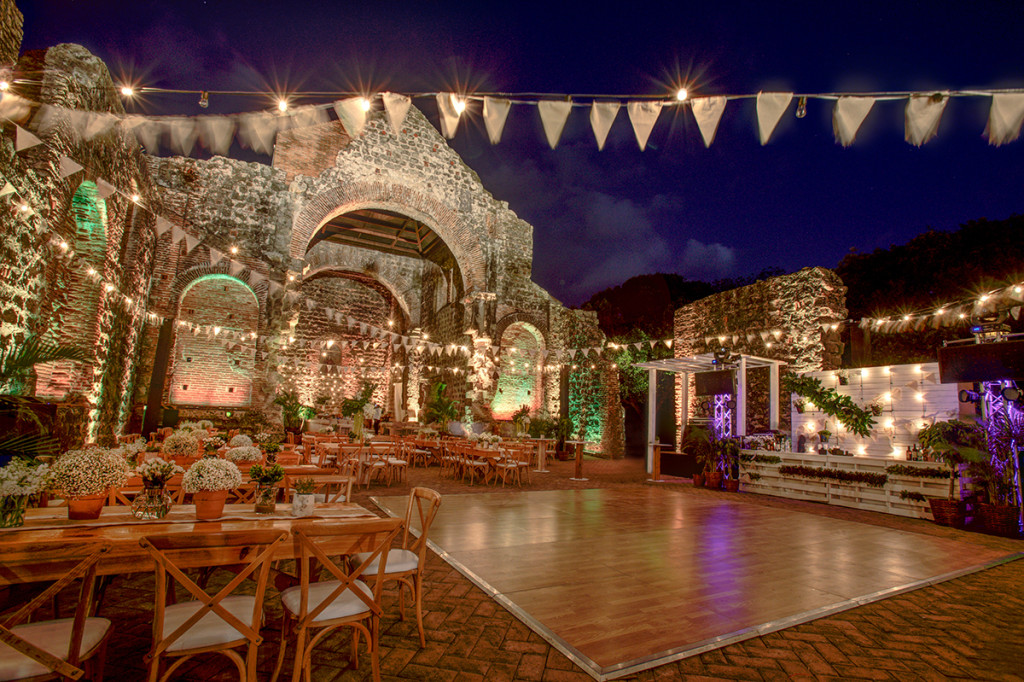 Tsar Events Panama DMC & PCO
Tsar Events Panama DMC & PCO, HOSTS Global Alliance Member provides international experience, destination know-how and expert local services to ensure that in the end, your congress or event will be called a success.
Our experience and attention to detail in every aspect of our client's event ensure that they avoid the pitfalls in the organizational process. We provide a uniformly high level of service.
Tsar Events Panama is the only Panamanian DMC & PCO managed by Certified MEETING Professional (CMP) and Certified DESTINATION MANAGEMENT Professional (DMCP) — a globally recognized professional accreditation for Meeting and Destination management.
We work with you from the initial concept and design through to successful program execution.
Through one point of contact we are proud to provide our clients with:
-Incentive & Cultural Programs
-Theme Parties and Special Events
-Meeting Planning Services
-Ground Transportation Services
Our office in Russia, Tsar Events Russia DMC & PCO, has been successfully operating since 2010, we have thousands of satisfied and happy clients. Our Russian team has been working with main sponsors (McDonald's and Coca Cola) during Sochi 2014 Olympics. Tsar Events Russia is the ONLY ADMC (Accredited Destination Management Company) in Russia.
Tsar Events Russia has been acknowledged numerous times on international arenas and won international awards for achievements in the professional field (such as Word Travel awards as a best DMC in Russia 2012, 2013, 2014, 2015).
Tsar Events Panama and Tsar Events Russia are both young and motivated teams with extensive knowledge of local markets.