S7 Launched Flights From St. Petersburg Pulkovo Airport To Berlin
S7 Airlines launched regular flights from Pulkovo Airport (St. Petersburg) to Berlin (Tegel Airport), the press service of the Air Portal of the Northern Capital LLC reports. Flights are performed on Airbus A319 aircrafts three times a week: on Tuesdays, Thursdays and Saturdays.
The route network of the air carrier from St. Petersburg in the current summer season includes seven destinations: Berlin, Bryansk, Kaliningrad, Kaluga, Moscow, Novosibirsk, Yaroslavl.
As reported, the regular flights from St. Petersburg to Berlin (Schönefeld Airport) are also performed by the Rossiya airline (part of the Aeroflot group).
Siberia Airlines, in the first quarter of 2017, took the third place in terms of passenger air transportation in Russia.
Tsar Events Russia DMC & PCO can help you with any MICE service in Russia. Tsar Events DMC is The first Russian DMC to earn Accredited Destination Management Company  (ADMC) Designation, RUSSIA'S LEADING DESTINATION MANAGEMENT COMPANY  (2012, 2013, 2014, 2015 World Travel Awards WINNER), The only CERTIFIED DESTINATION MANAGEMENT PROFESSIONALs  (DMCP) and CERTIFIED MEETING PROFESSIONAL  (CMP) in Russia,  The first DMC who wrote an instruction book  (RUSSIA SURVIVAL GUIDE) for tourists and professional travel planners who are going to Russia!
Tsar Events is based in St. Petersburg and has operation offices in Moscow, covering events in all Russian cities.
From 'concept to reality', our services and events are designed to meet the creative, motivational and budgetary needs of the professional meeting planner or executive. 
We work with you from the initial concept and design through to successful programme execution.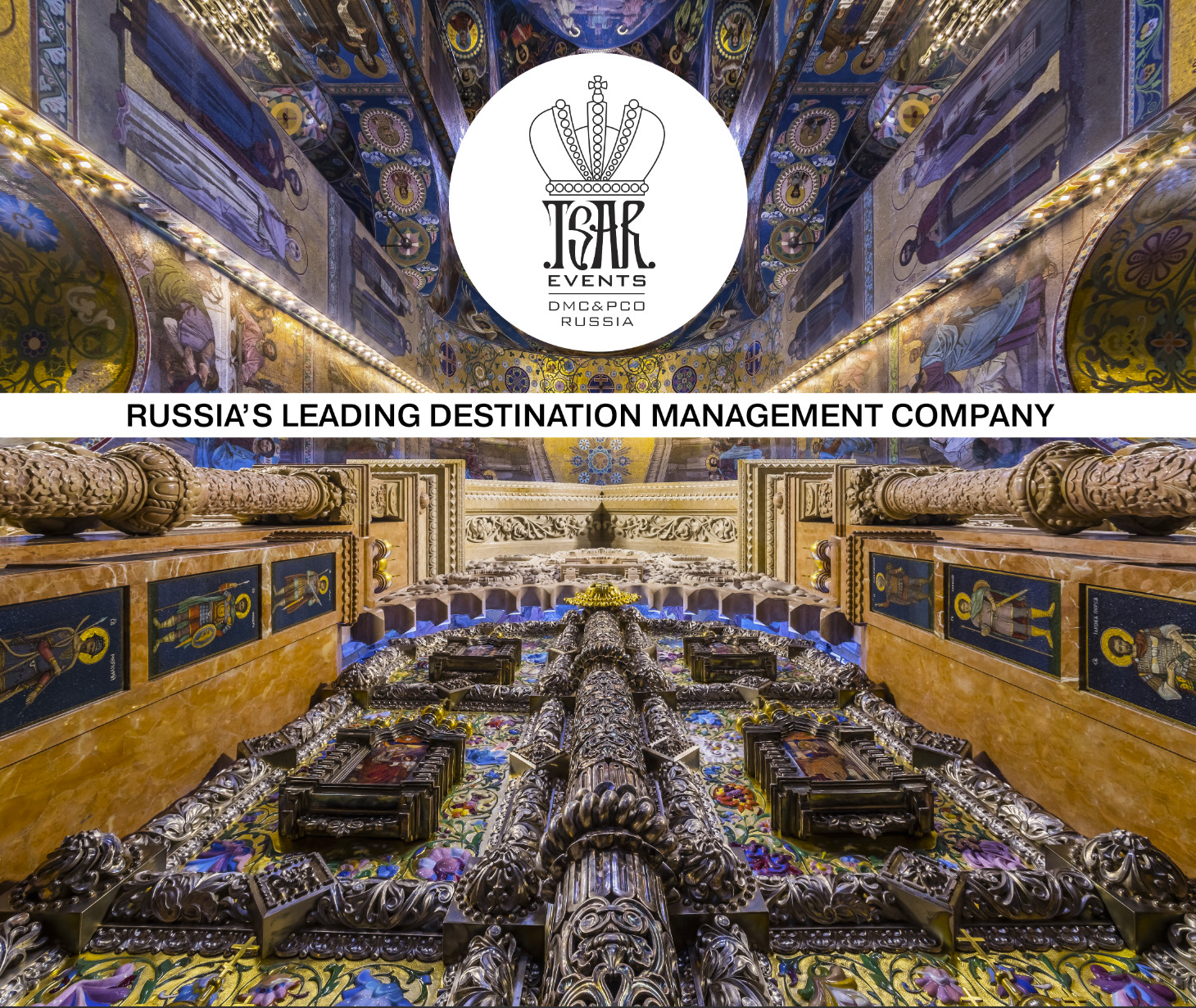 Through one point of contact we are proud to provide our clients with: 
• Destination Communication 
• Incentive and Cultural Programmes 
• Theme Parties and Special Events 
• Meeting Planning Services 
• Ground Transport Services
Looking for some unforgettable experiences in Russia? Just few ideas from Tsar Events: 
• Gala dinner at the underground Bunker of Stalin 
• Product presentation on the top of one the highest buildings in Europe 
• Exclusive visit to the Russian President's Residence 
• Participation in the Astronaut training programme at Star City space training centre 
• Lunch at a single long table for 600 people inside one of the world's biggest Artillery museums • Exclusive night visit to the Hermitage 
• Gala dinner with Rasputin in Yusupoff Palace 
And we have 1,000 more…
You must LOGIN or REGISTER to add your comments.