New hotel Hyatt Regency Moscow Petrovsky Park will be opened in September 2017
HOTEL NEWS,  MOSCOW 
New hotel Hyatt Regency Moscow Petrovsky Park will be opened in September 2017. Strategically located on LeningradskyAvenue, the Hotel is close to Dynamo stadium, hotels, shops and restaurants, landmarks and tourist attractions, as well as only 10 minutes away from the Kremlin.
The Hotel is located close to the city center and is just 30 kilometers (25 minutes) from the international and domestic «Sheremetevo» airports. Commercial, industrial, shopping and entertainment hubs are just a few minutes away.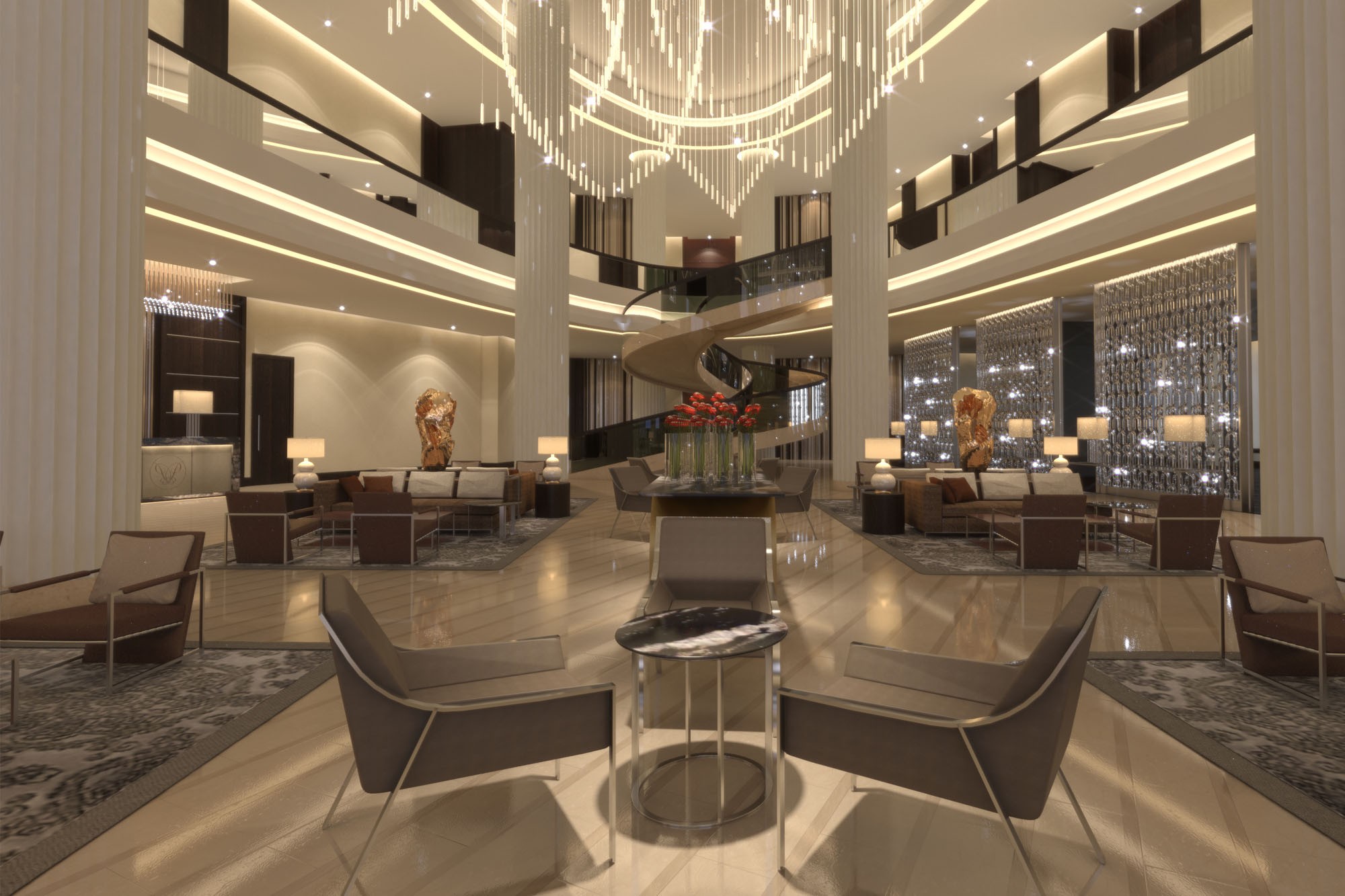 ACCOMMODATIONS
• 298 well-appointed guestrooms, including nine Deluxe King rooms,
27 Regency Suites, nine Regency Executive Suites, two Diplomat Suites
and one Presidential Suite
• The Regency Club Lounge is situated on the 13th floor. Guests staying in the
Regency Club rooms and suites can enjoy complimentary usage of the boardroom
for an hour, and access to the Regency Club Lounge serving continental breakfast,
evening cocktails and hors d'oeuvres
All Accommodations Offer:
• Complimentary wireless and wired high-speed internet access
• 55-inch flat-panel LED Television, with a wide range of international channels
and pay-per view movies
• Spacious work desk
• Dual-line telephone with separate voice mail
• Spacious bathroom with bath amenities, robes and hair dryer
• In-room safety deposit box
• Tea and coffee making facilities
• Iron and ironing board
• Individual climate control
• Selection of international newspapers on request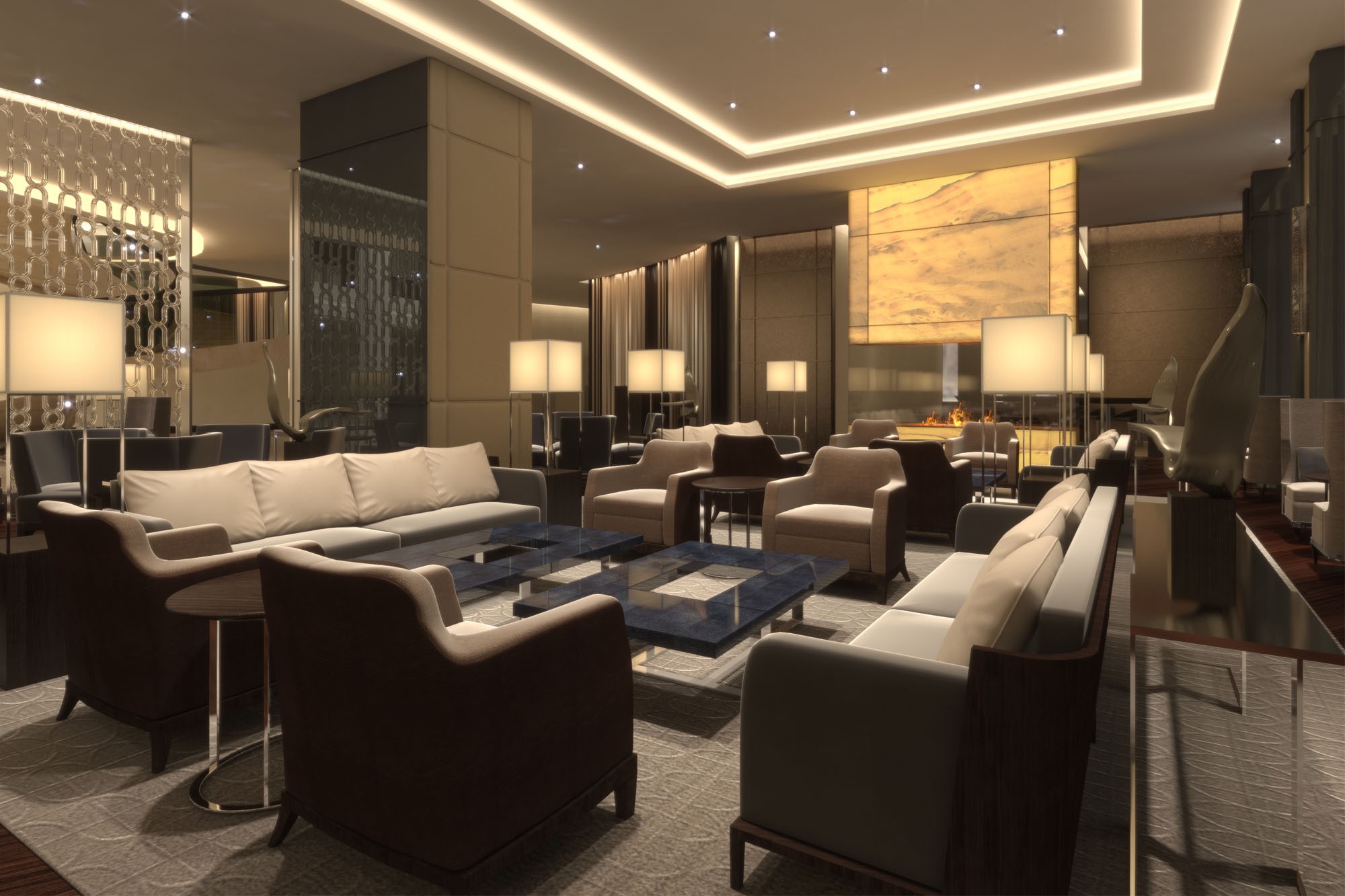 RECREATIONAL FACILITIES
• Quantum Fitness & Spa — For those looking for rest and rejuvenation, guests can
enjoy a wide selection of on-site activities, including a 1700 square meter fitness
area with state of the art equipment and a 25-meter indoor swimming pool
• Our 450 square meter spa includes five individual treatment rooms, one double
room and a relaxing area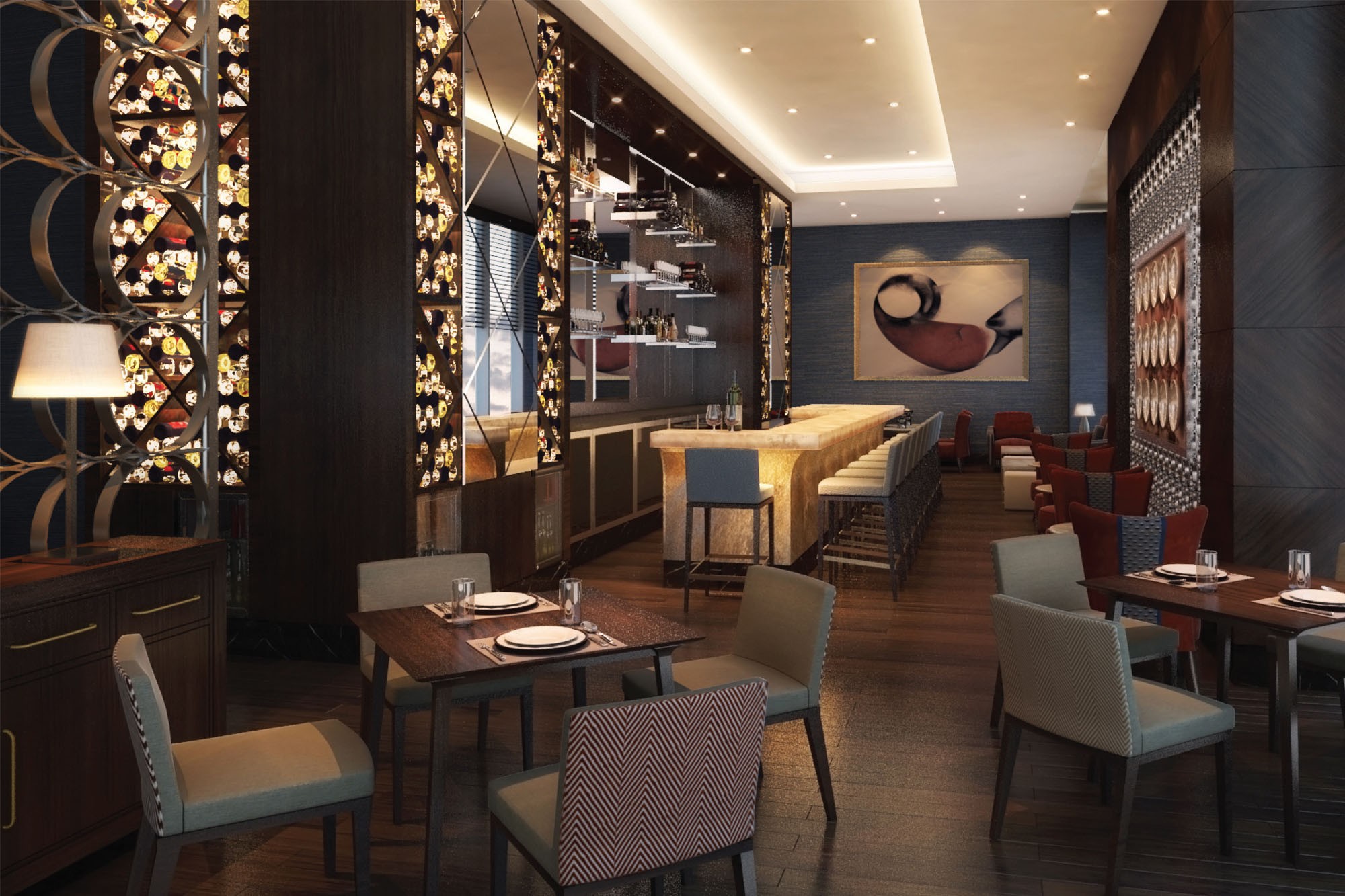 RESTAURANTS & BARS
• Heritage — A vibrant celebration of culinary diversity and re-imagined cooking
from the Black Sea to the North Pacific. Offering a dramatic synthesis of dining and
retail, and featuring a diverse and broad-ranging culinary journey with contemporary
delicacies of Imperial Russia. Open for breakfast, lunch and dinner
• Promenade Lounge — An ideal social space for our guests to work and relax.
Providing a fine selection coffee, tea, delicious pastries and bakery items from its
Grab & Go station
• Oriental — An atmospheric bar, lounge and terrace infused with the aura of the
Orient. Discover an Eastern mixology bar, traditional Asian flavors, spectacular
small plates, fresh oriental-style seafood and curated music in a dramatic roof top
landscape, situated on the 14th floor. Open from late afternoon
MEETING & EVeNTs
• 3,500 square meters of flexible and contemporary meeting and events space
• The spacious 660 square meter Regency Ballroom is situated within it's own
building adjacent to the Hotel, offering direct access for guests (the ballroom may be
separated in three equal rooms)
• Multi-functional spaces that offer high-tech audiovisual and lighting solutions
• Thirteen beautifully appointed meeting rooms with spacious adjoining foyers in the
main hotel building
• Four meeting rooms are located on the bridge and have their own cooking stations
• All meeting rooms have natural daylight
• Spacious relaxing zone and sitting areas are available in the foyer
If you need asistance with museum visit or  accommodation booking, planning your special event, cultural  or incentive program, conference and congress in Moscow or St. Peterbsurg, please, contact  team of Tsar Events Destination Management Company & Professional Congress Organizer that provide all MICE services in all Russian cities.
Why TSAR EVENTS DMC & PCO?
Tsar Events DMC & PCO has become first DMC who wrote book-instruction for tourists and professional travel planners who are going to Russia!
RUSSIA'S LEADING DESTINATION MANAGEMENT COMPANY World travel awards 2012 & 2013 & 2014 & 2015 WINNER
The first  Russian DMC to earn Accredited Destination Management Company                  

(ADMC

) Designation
The BEST DMC 2011                     

(New

European Economy magazine, UK)
The only CERTIFIED DESTINATION MANAGEMENT PROFESSIONAL                     

(DMCP

) in Russia
The only COMPANY in Russia run by CERTIFIED MEETING PROFESSIONAL                

(CMP

)
RUSSIA'S LEADING INCOMING AGENCY World travel awards 2012 Nominee
From  »concept to reality», our services & events are designed to meet the creative, motivational and budgetary needs of the professional meeting planner or executive. We work with you from concept and design through successful program execution.
Through one point of contact we are proud to provide our clients with:
• Collaborative Creativity
• Consistency in Services
• Destination Communication
• Imaginative Corporate Incentive Programs
• Innovative Theme Parties and Special Events
• Comprehensive Meeting Planning Services
• Ground Transportation Services
Tsar Events DMC & PCO has become first DMC who wrote book-instruction for tourists and professional travel planners who are going to Russia!  New book offers a mesmerizing slice of life in Russia. Alexander Rodionov & Maya Krivchenia shares an informative and enjoyable guide to enjoying the historical and cultural wealth of the world's largest country.
Why MOSCOW?
— The most DYNAMIC city in Russia
— The biggest city in Europe with the population of 11 million people and a million visitors every day
— The capital of the biggest country in the world
— Business heart of Russian Federation
Ideal places for Tsar's Events:
— Conference in the exhibition hall of GUM on Red Square
— Gala dinner at the underground secret Bunker of Stalin
— Product presentation on the top of one the highest buildings in Europe – Federation Tower
— Exclusive visit to the Russian President's  Residence – Grand Kremlin Palace
— Participation in Astronaut training program in Star City space training center
— See legendary Faberge Eggs and the biggest collection of Tsar diamonds in the Kremlin's Armory Chamber and the Diamond Fund
Want to hear 1000 more ideas?
Get in contact with Tsar Events DMC
We are excited to announce that we are growing and spreading our expertise globally. Please, welcome TSAR EVENTS PANAMA DMC & PCO!!! We have opened our new office in Panama City to help our clients with their events in Republic of Panama. 
http://www.panama.tsar-events.com/
Panama is quickly becoming a popular destination for holding conventions and international events. A modern infrastructure, which is often cited as the best in the region, direct flights to more than 50 cities in the region and 13 in the U.S, world-class attractions nearby, meeting facilities, hotels, excellent restaurants, a globalized populace, and a vibrant metropolis with more than 100 banks and exciting nightlife, all make Panama the perfect place to host first-class events.
No matter what you're looking for…in terms of climate, budget, convenience, or anything else… Panama is likely to check all the boxes.
Panama is located at the center of Latin America, at the very point where Central and South America meet. It is home to one of the world's fastest growing economies, which is built largely on the country being a primary provider of financial, logistic and commercial services to all the nations of the region. Its central role in Latin America is vested in its being a business friendly nation, and that is complemented by its attractive and comfortable lifestyle.
Panama is a captivating mix of the historical and the modern, the natural and the manmade, the indigenous cultures and the international.
Since Panama is historically a crossroads, people and cultures from all over the world meet and mix here, resulting in friendly atmosphere, fantastic restaurants, galleries and cultural events showcasing the world's best art, cuisine, and more. Panama has none of the disastrous hurricanes and earthquakes that plague its Central American neighbors.
You must LOGIN or REGISTER to add your comments.