Russia will issue Olympic 100-ruble note in October
SOCHI 2014 
Russia' Central Bank will start issuing 100-ruble Olympic banknotes in October, 100 days before the start of the 2014 Olympic Games in Sochi, Georgy Luntovsky, first deputy chairman of the Central Bank said, presenting the note at the Krasnaya Polyana ski resort, one of the centers of the games.
The artist of the notes' design featuring a flying snowboarder is a student from the St. Petersburg Academy of Arts, Pavel Bushuyev.
Part of the bank notes will be offered for sale in an original gift box, Luntovsky said. Sourse: RIA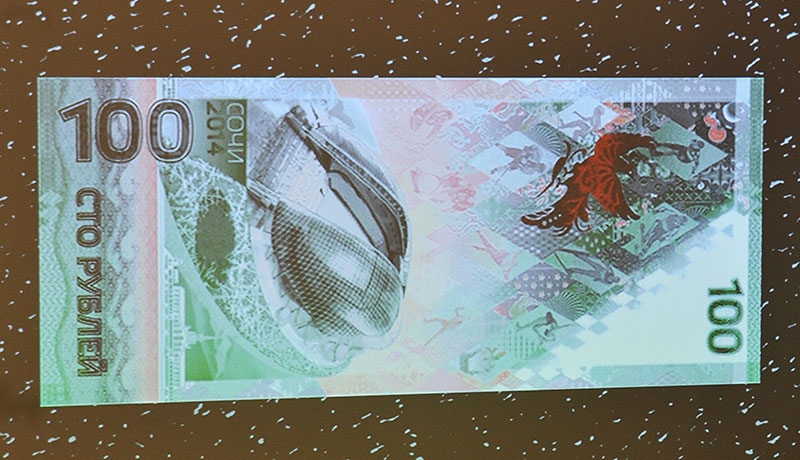 You must LOGIN or REGISTER to add your comments.