Industry Updates
Vedensky Hotel will be opened in October in St. Petersburg
01.09.2011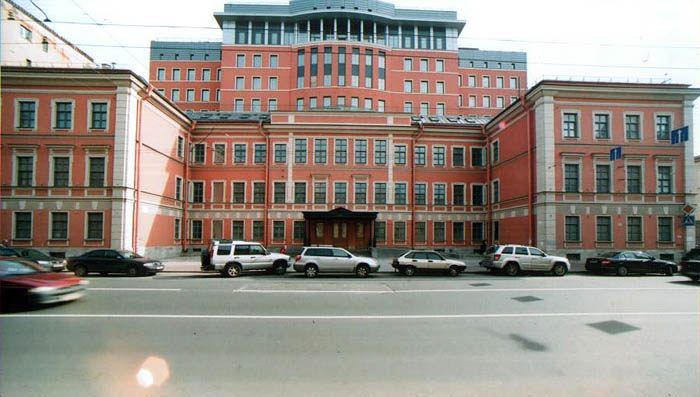 Standing out among trendy restaurants, bars and great shopping, Vedensky hotel  is an  ideal  place for business and leisure travellers and offers easy access to transport and attractions. Boasting a variety of stylish room types,   Mediterranean restaurant and a stylish Cafe, conference facilities, this accommodation in Vedensky hotel provides a welcomed retreat in the heart of Saint-Petersburg.The hotel has a friendly atmosphere, making business travellers, conference delegates and leisure guests feel at home. Vedensky hotel located in a walking distance from Peter and Paul Fortress is  a 10-minute walk from Petrogradskaya metro station and  in 20 minutes' drive from the main  city attractions.
This Vedensky hotel's 158 guest rooms offer soft, comfortable bedding, satellite TV and Free high-speed, wireless Internet access.
The hotel provides gym and steam sauna facilities for guests, as well Hairdressing saloon.
The hotel's meeting rooms accommodate up to 200 delegates or guests for meetings and conferences.
State-of the-art Vedensky restaurant offers Mediterranean cuisine.
Accommodation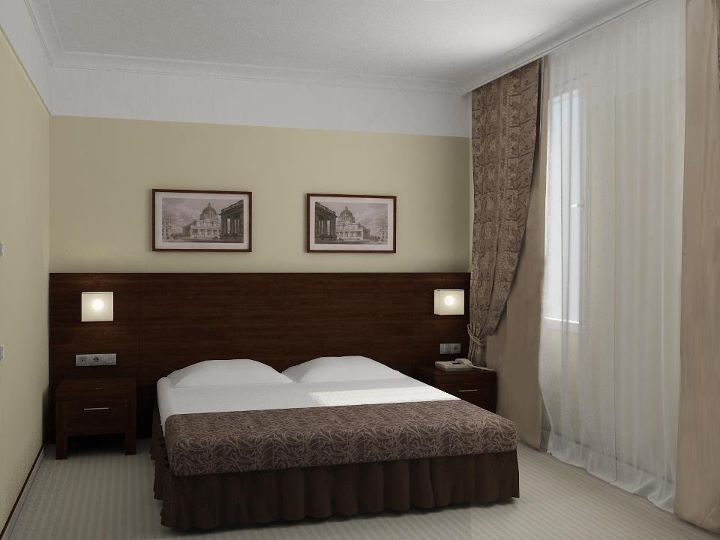 130 well equipped modern standard rooms are available at the hotel. Standard room consists of a bedroom and a bathroom. The total area of these rooms equals 25 square meters. All the rooms feature, individually controlled air conditioning system, satellite TV, mini-bar, light-proof curtains and a modern port.
Spacious Superior rooms with one bedroom will make your stay comfortable. There are rooms with attic windows.
Superior comfort rooms have one bedroom and one guest room with a comfortable sofa, which can be easily used as an extra place for children.
Deluxe rooms in a light calm colors with amazing view on a historical part of the city will make you feel relaxed and comfortable.
Suites are twice times larger than a standard room. They feature a bedroom, a sitting-room, and two bathrooms. All the rooms are equipped with convenient double beds and sofas. Functional furniture, nice accessories and elegant interiors create a home-like atmosphere.
Two big suites, Business suite and Royal suite   are perfect for an extended stay or a family holiday. For the ultimate comfort and privacy, suites feature a separate living room and are equipped with all amenities of a Business Class room, including bathrobe and slippers, LCD flat-panel television and free pay TV.
Vedensky  Restaurant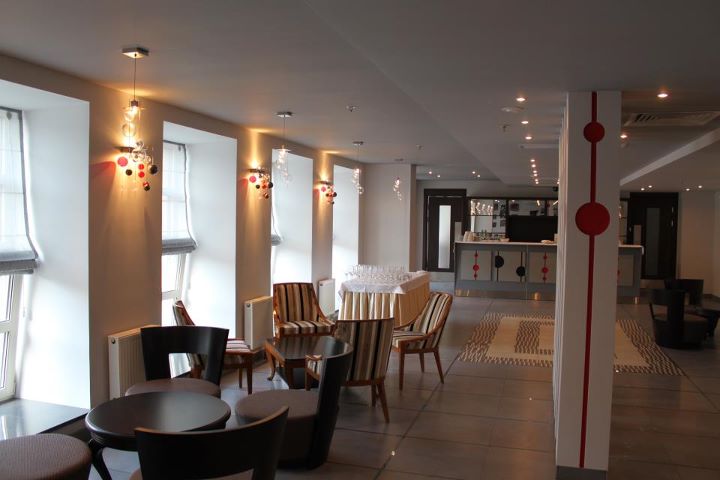 Vedensky boasts an innovative menu of grilled delights, including global dishes and true classics. Meals at this restaurant reflect our chef's Serge Fery   passion for food, with each dish meticulously prepared using only the freshest ingredients. Complement an expertly prepared lunch or dinner with a selection from the extensive wine list for a truly sublime experience. Whether seeking a light snack or a three course meal, guests can unwind in Vedensky restaurant relaxed atmosphere.
Meetings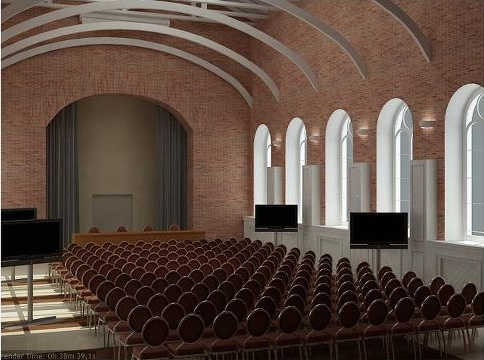 Planning a family gathering, birthday celebration or school reunion? Make your event one to remember with a wide variety of private function rooms and tailored dining options to suit every taste. There are 3 meeting rooms from 10 to 20 people, one big conference hall for 100 people and   a stylish Brilliant hall for 200 people. All the rooms are air-conditioned   and have a day light. The technical facilities in all rooms, meet the requirements of modern communication and conference standards.