Industry Updates
HOTEL OF THE MONTH: Astoria Rocco Forte St. Petersburg
01.02.2016
Luxurious Rocco Forte's Hotel Astoria, St. Petersburg, captures the essence of Russia with an authentic experience steeped in comfort and elegance. Rocco Forte's five-star tribute to sophisticated travelling reflects the noble history of St. Petersburg, with interiors scrupulously designed to recreate the grandeur synonymous with this historic city. Hotel Astoria occupies an unrivalled setting in St. Isaac's Square at the hub of St. Petersburg's vibrant city Centre. St. Isaac's Cathedral stands opposite Hotel Astoria, and the renowned Hermitage Museum is only a short walk away.
Complementing the beauty and heritage of St. Petersburg, the 210 rooms including 42 suites at Hotel Astoria are carefully furnished with comfort and tranquility in mind. Contemporary facilities share a harmonious space with elegant decor, luxurious marble bathrooms and, in many rooms, breathtaking views over St Isaac's Square.Authentic Russian cuisine is at its finest in Hotel Astoria's splendid restaurant, Astoria Cafe. Fashionable yet sophisticated, intimate yet friendly, Astoria Cafe is Russian in every sense. Exciting flavours from home and abroad tantalize the senses with the company of a large selection of superior wines.
The pride of the restaurant is an exquisite selection of chilled vodkas and the best Russian caviar.Health and beauty experts offer a range of energizing treatments at The Astoria SPA. A retreat from the bustle of city life, the well-equipped private treatment rooms provide everything needed for ultimate rest and relaxation, including Swedish massage and a variety of individually tailored massages. The sauna and steam rooms complement the hotel gym, which is open 24 hours a day and contains everything needed for a complete aerobic and anaerobic workout.Rocco Forte's Hotel Astoria is not only the ideal resting place for leisure visitors to this historic city.
Business travelers are welcomed with extensive conference and exhibition facilities that include all the latest technological resources. As many as 450 guests can be accommodated in comfort and luxury, enjoying stylish and practical meeting rooms alongside the superior leisure facilities and fine dining that make Hotel Astoria one of the most sought-after hotels in St Petersburg.
If you need asistance with hotel reservation you can always ask team of Tsar Events. Also we can help you with planning your special event, cultural  or incentive program, conference and congress in Moscow or St. Peterbsurg. Tsar Events Destination Management Company & Professional Congress Organizer provides all MICE services in all Russian cities.
Why TSAR EVENTS DMC & PCO?
Tsar Events DMC & PCO has become first DMC who wrote book-instruction for tourists and professional travel planners who are going to Russia!
The first  Russian DMC to earn Accredited Destination Management Company    

(ADMC

) Designation
RUSSIA'S LEADING DESTINATION MANAGEMENT COMPANY World travel awards 2012 & 2013 & 2014 & 2015 WINNER
The BEST DMC 2011                   

(New

European Economy magazine, UK)
The only CERTIFIED DESTINATION MANAGEMENT PROFESSIONALS                  

(DMCP

) in Russia
The only COMPANY in Russia run by CERTIFIED MEETING PROFESSIONAL                 

(CMP

)
From  »concept to reality», our services & events are designed to meet the creative, motivational and budgetary needs of the professional meeting planner or executive. We work with you from concept and design through successful program execution.
Through one point of contact we are proud to provide our clients with:
• Collaborative Creativity
• Consistency in Services
• Destination Communication
• Imaginative Corporate Incentive Programs
• Innovative Theme Parties and Special Events
• Comprehensive Meeting Planning Services
• Ground Transportation Services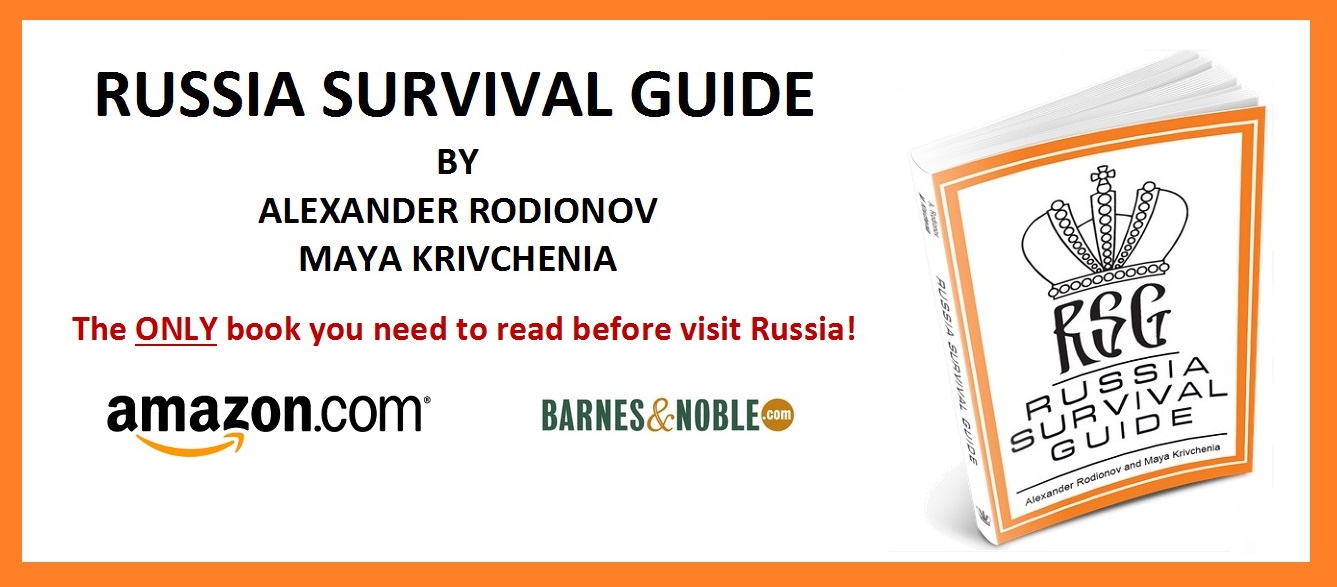 Tsar Events DMC & PCO has become first DMC who wrote book-instruction for tourists and professional travel planners who are going to Russia!  New book offers a mesmerizing slice of life in Russia. Alexander Rodionov & Maya Krivchenia shares an informative and enjoyable guide to enjoying the historical and cultural wealth of the world's largest country.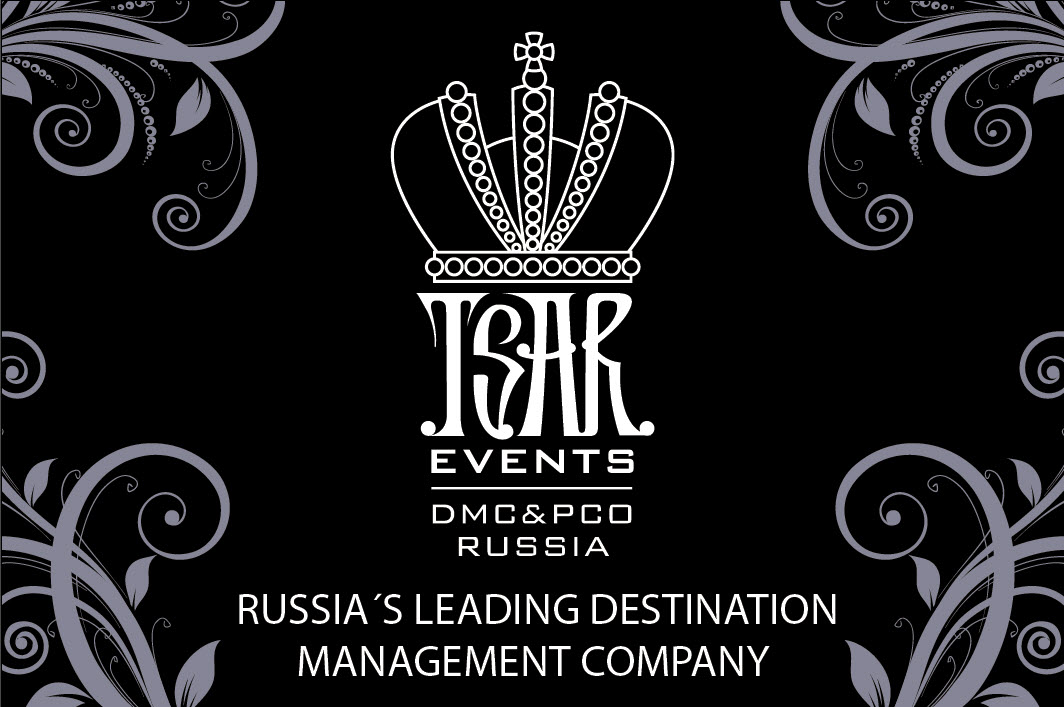 MOSCOW,  ST. PETERSBURG,  RUSSIAN CITIES,  WHY TSAR EVENTS?,  HOTELS,  Tsar Events' team,  St. Peterbsurg,  HISTORY,  book,  Hotel New