Industry Updates
TSAR EVENTS DMC & PCO has become BRANDING HONORS AWARDS winner in Boston, USA
01.09.2015
TSAR EVENTS DMC & PCO team is so happy to become BRANDING HONORS AWARDS winner during 3rd Annual HGA Global Forum held by Hosts Global Alliance in Boston, MA from July 31st - August 3rd.
Hospitality industry professionals gathered in Boston, Massachusetts for the 3rd Annual HGA Global Forum this week. From industry focused educational sessions to local offsite activities, there was an abundance of H Factor in the air.

Hosts Global Alliance (HGA) held its 3rd Annual HGA Global Forum in Boston, MA from July 31st - August 3rd.  HGA received tremendous support from their local Destination Management member, NXTevent Boston, A Hosts Global Alliance Member, the Greater Boston Convention & Visitors Bureau, and the Royal Sonesta Boston. This dynamic group welcomed over 225 top industry professionals, representing more than 190 destinations worldwide.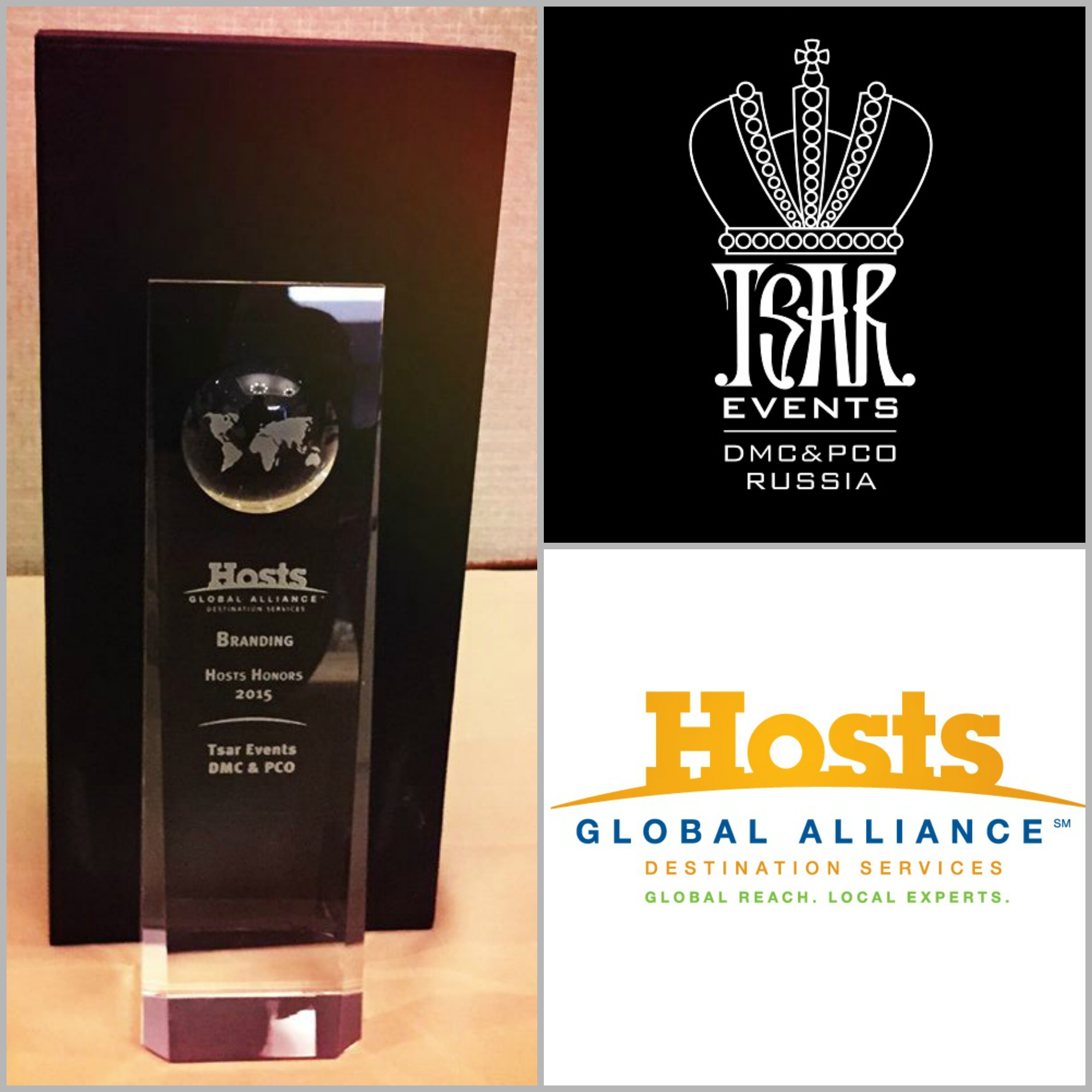 Participants, both clients and HGA members, traveled from North, Central and South America, the Caribbean, Asia, and Europe to collaborate on industry challenges and trends, learn about new destinations, meet one-on-one about business opportunities, and to enjoy the local offerings of Boston. «Boston truly is a unique destination that is known for education, history, vibrant activities, and opportunities. HGA is perfectly aligned with all of these qualities, which made it the ideal backdrop for the HGA Global Forum.» comments Jennifer Patino, DMCP, CEO of Hosts Global.

NXTevent Boston, a Hosts Global Alliance Member, worked hand in hand with the HGA team to organize a full range of activities that highlight the history, education, and culture that Boston offers incentive, leisure, and corporate group. The venues, activities, and locations intertwined to give attendees a full scope of this memorable destination.

Educational sessions included informative presentations on cyber event security, industry trends, human trafficking in association with events, and designing events using neuroscience. Sessions began Friday, July 31st with a true H Factor moment – a highlight of heroes from the HGA Members in attendance. Following the H Factor hero presentation, attendees found their own inner event hero by participating in a group teambuilding activity where they created duct tape heroes.

Katie Nolan, Director of Meetings at the National Electrical Contractors Association, remarks, «I find value for my association in attending the HGA Global Forum every year. The relationships that I make there help me to plan better quality events, and I am able to bring back top notch education to keep my meetings relevant and fresh.»

Attendees were entertained throughout the HGA Global Forum with a variety of receptions and performances. Kicking off the HGA Global Forum was a welcome reception at the Museum of Science Pavilion where attendees enjoyed a night of dancing while overlooking the Charles River. On Saturday evening, HGA took over the patio at the Royal Sonesta Boston for an authentic clambake, complete with buckets of lobster, clams, and a coastal duo. To end the final day of meetings, HGA brought in headliner Terry Fator, who wowed attendees with his incredible ventriloquist skills and impersonations.

HGA closed out the Global Forum with a dinner reception and the Hosts Honors Awards ceremony at the John F. Kennedy Presidential Library and Museum. Following the reception, attendees danced the night away at the official HGA after party at the Royal Sonesta Boston.  HGA was delighted to honor their DMC members that rise to the occasion at the Hosts Honors Awards. This year's recipients were:

Critic's Choice Award:  Eventions Of Florida
Brand Honors Award:  Tsar Events
Leadership Honors Award:  Ally O'Connor – NXTevent Boston
HGA DMC of the Year 2014-2015:  Hosts Las Vegas and Maple Ridge Events

Marty MacKay, President of HGA, states, «The HGA Global Forum is a representation of the best of the best that the DMC industry has to offer. Our goal was to create an experience for attendees, while also showcasing our world class DMCs and our H Factor; we achieved that this week. The community and relationships that we have created are second to none.»

Hosts Global Alliance (HGA), is a worldwide consortium of select Destination Management Companies. We believe that every destination holds the promise of an inspiring experience. Hosts Global Alliance delivers on that promise with unparalleled service, fresh thinking, and a global network of local experts. HGA currently represents over 50 Destination Management Companies, servicing over 190 locations. Hosts Global Alliance provides a full service approach for customers planning group programs in the meetings, convention, and incentive industry for corporations, associations, meeting management, and incentive travel companies. There is always a Hosts solution. Every time. Everywhere.
Tsar Events DMC & PCO — Russia's Leading Destination Management Company that can help you with hotel accommodation, transportation, restaurants reservations and planning your special events not only in St. Petersburg, but in all Russian cities and in Ukraine, Georgia and other countires.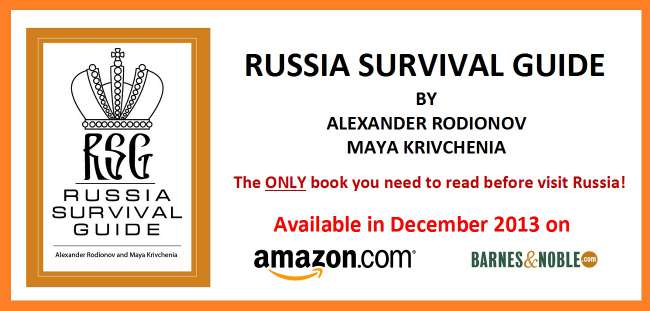 Tsar Events DMC & PCO has become first DMC who wrote book-instruction for tourists and professional travel planners who are going to Russia!
New book offers a mesmerizing slice of life in Russia. Alexander Rodionov & Maya Krivchenia shares an informative and enjoyable guide to enjoying the historical and cultural wealth of the world's largest country.
Why TSAR EVENTS DMC & PCO?
Tsar Events DMC & PCO has become first DMC who wrote book-instruction for tourists and professional travel planners who are going to Russia!
TSAR EVENTS is the RUSSIA'S LEADING DESTINATION MANAGEMENT COMPANY World travel awards 2012 & 2013 WINNER
The BEST DMC 2011         

(New

European Economy magazine, UK)
The only CERTIFIED DESTINATION MANAGEMENT PROFESSIONAL        

(DMCP

) in Russia
The only COMPANY in Russia run by CERTIFIED MEETING PROFESSIONAL        

(CMP

)
RUSSIA'S LEADING INCOMING AGENCY World travel awards 2012 Nominee
From    »concept to reality», our services & events are designed to meet the creative, motivational and budgetary needs of the professional meeting planner or executive. We work with you from concept and design through successful program execution.
Through one point of contact we are proud to provide our clients with:
• Collaborative Creativity
• Consistency in Services
• Destination Communication
• Imaginative Corporate Incentive Programs
• Innovative Theme Parties and Special Events
• Comprehensive Meeting Planning Services
• Ground Transportation Services
ST. PETERSBURG,  OTHER RUSSIAN CITIES,  RUSSIAN CITIES,  Restaurants,  WHY TSAR EVENTS?,  Tsar Events' team,  CULTURE,  HISTORY,  book,  Hotel New