Industry Updates
The Biggest Russian Casino will be opened in Vladivostok in August
03.08.2015
Tiger de Cristal that will become the biggest Casino in Russia  will be officially opened in Vladivostok, Russia in the end of August.
Tiger de Cristal is expected to be the first of as many as 16-25 casinos to open in the Primorsky Integrated Entertainment Zone (IEZ) outside of Vladivostok, Russia. Summit Ascent Holdings is now the majority stake holder in Oriental Regent Ltd, the development company building the entertainment facility, and considered to be the owner of the complex, more specifically located  on Murav'inaya Harbor near Cherepaha Cape.
The first phase of the casino should open in August  2015. All indications are that the facility will rival any of the other top class casinos in the world including Macau and Las Vegas. The main market is Northeast China, South Korea, and Japan — and offers visitors a more brief and pleasant trip than the 8 hours or so it can take to get to Macau. Airport shuttles and limos will have players at their destination in a matter of minutes after flights of 2-3 hours depending on point of origin.
One billion dollars will be spent to bring the pioneer Russian gaming establishment to fruition. Eventual nearby and on-locale amenities will include a pier to accommodate up to 65 ships. a yacht club, ski site, trade and exhibition center, administration area, guest villas, landscaped places and beaches.
If you need asistance with accmmodation in Vladivostok, you can always ask team of Tsar Events.
Also we can help you with  planning your special event, cultural  or incentive program, conference and congress in Vladovostok, Sochi, Moscow or St. Peterbsurg. Tsar Events Destination Management Company & Professional Congress Organizer provides all MICE services in all Russian cities.
Why TSAR EVENTS DMC & PCO?
Tsar Events DMC & PCO has become first DMC who wrote book-instruction for tourists and professional travel planners who are going to Russia!
RUSSIA'S LEADING DESTINATION MANAGEMENT COMPANY World travel awards 2012 & 2013 & 2014 WINNER
The BEST DMC 2011            

(New

European Economy magazine, UK)
The only CERTIFIED DESTINATION MANAGEMENT PROFESSIONAL            

(DMCP

) in Russia
The only COMPANY in Russia run by CERTIFIED MEETING PROFESSIONAL           

(CMP

)
From  »concept to reality», our services & events are designed to meet the creative, motivational and budgetary needs of the professional meeting planner or executive. We work with you from concept and design through successful program execution.
Through one point of contact we are proud to provide our clients with:
• Collaborative Creativity
• Consistency in Services
• Destination Communication
• Imaginative Corporate Incentive Programs
• Innovative Theme Parties and Special Events
• Comprehensive Meeting Planning Services
• Ground Transportation Services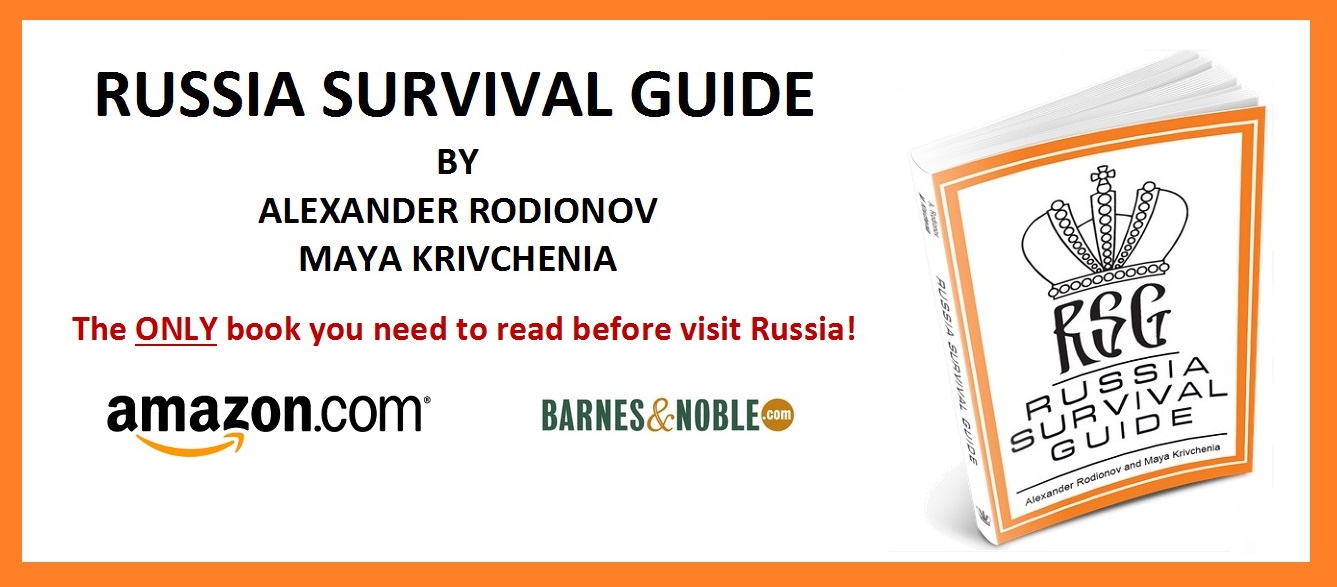 Tsar Events DMC & PCO has become first DMC who wrote book-instruction for tourists and professional travel planners who are going to Russia!  New book offers a mesmerizing slice of life in Russia. Alexander Rodionov & Maya Krivchenia shares an informative and enjoyable guide to enjoying the historical and cultural wealth of the world's largest country.
SOCHI 2014,  MOSCOW,  OTHER RUSSIAN CITIES,  RUSSIAN CITIES,  SOCHI,  Tsar Events' team,  St. Peterbsurg,  book