Industry Updates
VENUE OF THE MONTH: FABERGE MUSEUM, ST. PETERSBURG
07.01.2015
Faberge museum's collection contains the world's largest collection of works by Carl Fabergé, including nine of the famous Imperial Easter Eggs, regarded not only as the finest jeweled works of art, but also as unique historical artifacts.  The museum's collection also includes decorative and applied works made by the Russian masters of the late 19th  and early 20th centuries.  The most valuable items in the Museum's collection are the nine Imperial Easter Eggs created by Fabergé for the last two Russian emperors. Each of them is a masterpiece of jewelry and art, as well as a unique historical monument to the reign and personal life of Alexander III and Nicholas II.
Recommended Schedule of the event:
19:00 — Arrival to Faberge Museum
19:00 – 19:30 — Welcome Cocktail at the Grand Staircase area (not more than 100 pax at the same time (recommended entertainment: Classical music performed by Classical Quartet or Orchestra)
19:30  — 20:15 Tour around exposition of Museum (by small groups, can be combined with cocktail)
20:15 — 23:00 Dinner at White Column Hall (recommended entertainment during dinner: Ballet performance — 30 min (for groups less than 150 pax), Classical music performed by Classical Quartet, Harp Player, Opera Soloist)
23:00 — Departure from Faberge Museum
Address: Fontanka River Embankment, 21. Located in walking distance from Grand Hotel Europe hotel, Easy access by the boat, pier is just next to entrance to the palace.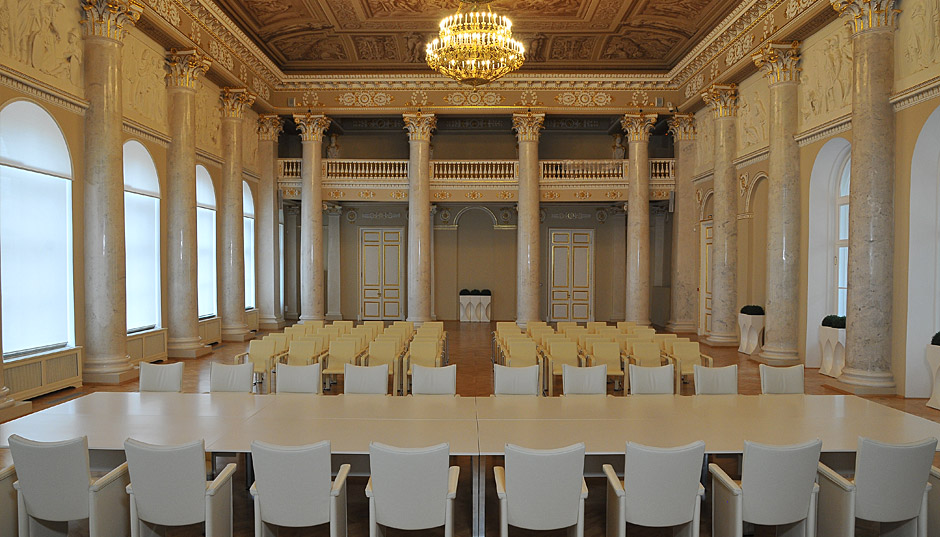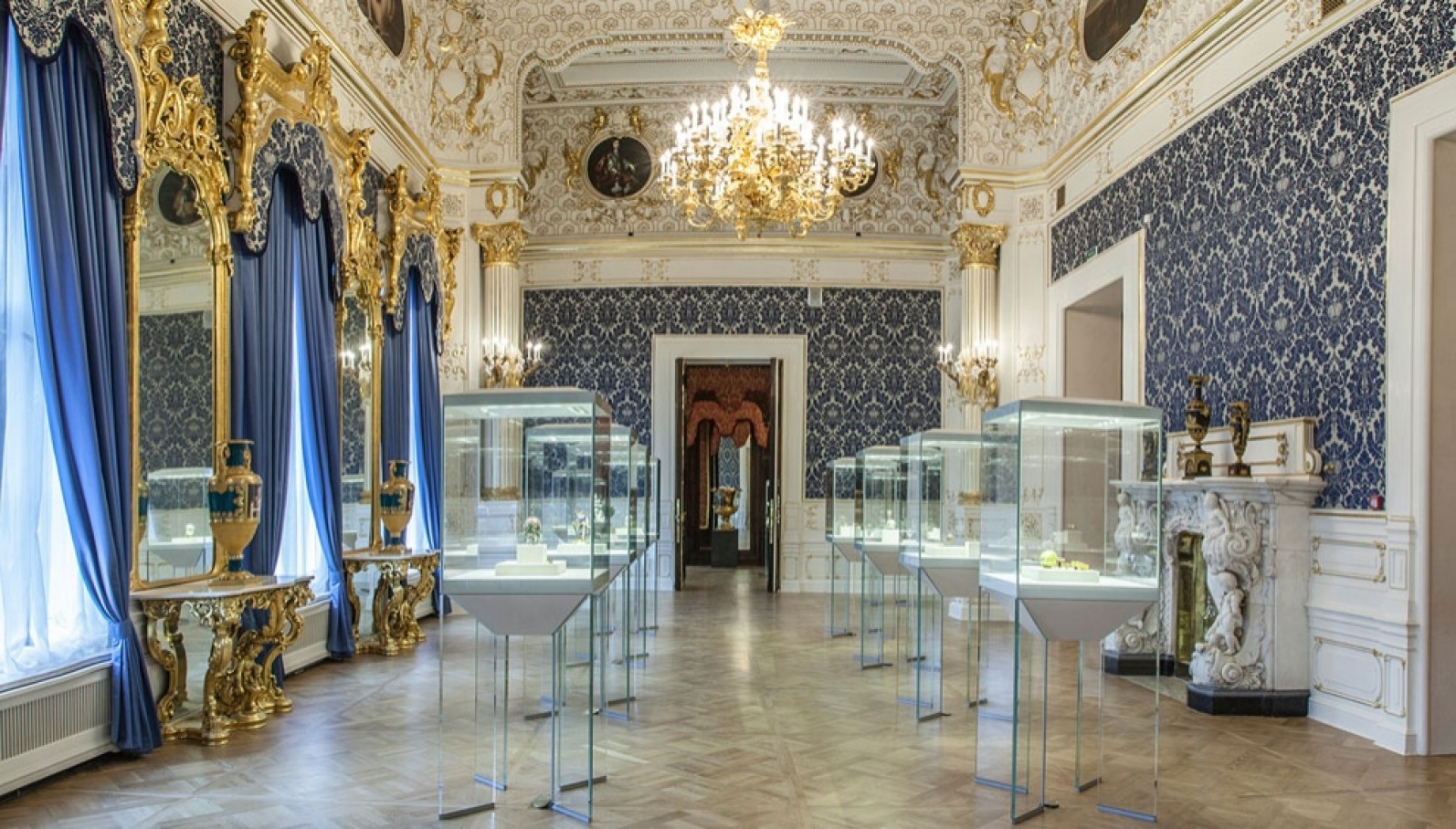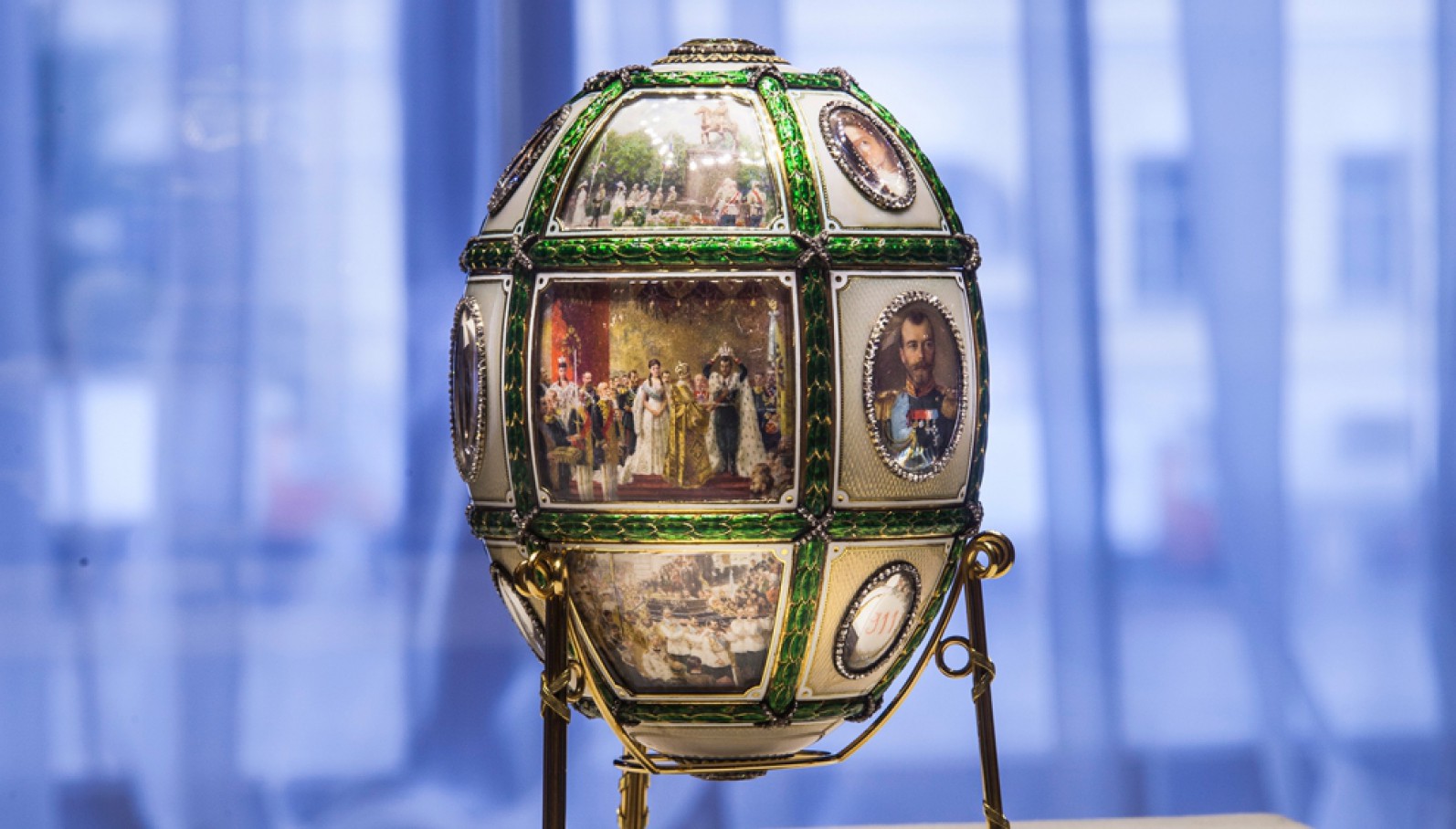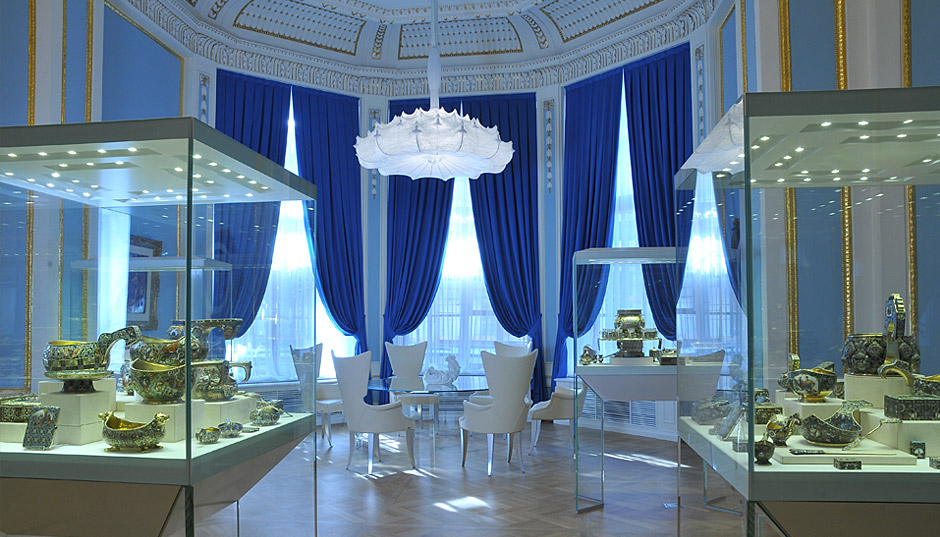 If you are planning birthday party, wedding or small gala dinner, Tsar Events DMC & PCO will help you to make reservation, chose menu and book enterteinment!
Why TSAR EVENTS DMC & PCO?
Tsar Events DMC & PCO has become first DMC who wrote book-instruction for tourists and professional travel planners who are going to Russia!
RUSSIA'S LEADING DESTINATION MANAGEMENT COMPANY World travel awards 2012 & 2013 WINNER
The BEST DMC 2011      

(New

European Economy magazine, UK)
The only CERTIFIED DESTINATION MANAGEMENT PROFESSIONAL      

(DMCP

) in Russia
The only COMPANY in Russia run by CERTIFIED MEETING PROFESSIONAL      

(CMP

)
Partner of St. Petersburg Government
RUSSIA'S LEADING INCOMING AGENCY World travel awards 2012 Nominee
From  »concept to reality», our services & events are designed to meet the creative, motivational and budgetary needs of the professional meeting planner or executive. We work with you from concept and design through successful program execution.
Through one point of contact we are proud to provide our clients with:
• Collaborative Creativity
• Consistency in Services
• Destination Communication
• Imaginative Corporate Incentive Programs
• Innovative Theme Parties and Special Events
• Comprehensive Meeting Planning Services
• Ground Transportation Services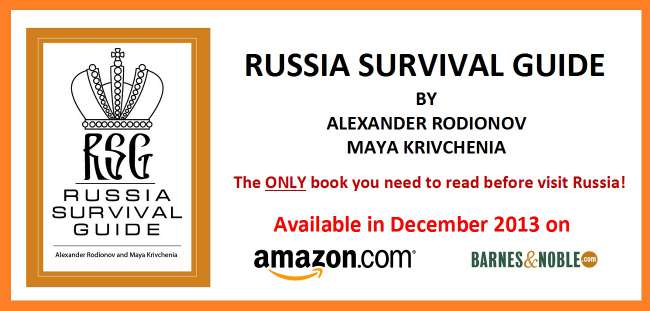 Tsar Events DMC & PCO has become first DMC who wrote book-instruction for tourists and professional travel planners who are going to Russia!  New book offers a mesmerizing slice of life in Russia. Alexander Rodionov & Maya Krivchenia shares an informative and enjoyable guide to enjoying the historical and cultural wealth of the world's largest country