Industry Updates
MANIFESTA 10, THE ROVING EUROPEAN BIENNIAL OF CONTEMPORARY ART OPENED IN ST. PETERSBURG, RUSSIA 28TH OF JUNE
01.07.2014
Manifesta, the roving European Biennial of Contemporary Art, is a European pan-regional contemporary cultural biennale. The exhibition and program will take place 28 June – 31 October, 2014.
The State Hermitage Museum in St. Petersburg was selected by the Board of Manifesta Foundation because of its critical intellectual and historical relationship with East and West Europe: a uniting principal that is also central to Manifesta, as the single roving European biennial of contemporary art. Manifesta 10 will consider the historical perspective of St. Petersburg's view to the West, and its extensive relationship with Europe at large. Other venues in the city will also participate and further details will be announced soon.
2014 will mark the 20th anniversary of Manifesta, the European Biennial of Contemporary Art, which was initiated in response to the new social, cultural and political reality that emerged in the aftermath of the Cold War. This Jubilee year event will analyse the 25 years of changing realities and experiences as they transformed within this new global world order.
One of the oldest and most prestigious museums in the world, the State Hermitage Museum was founded in 1764 by Catherine the Great as her personal art collection and has been open to the public since 1852. In 2014 the museum celebrates 250 years of existence. The newly renovated General Staff Building, the new premises of the State Hermitage Museum dedicated to modern and contemporary art, will be fully open in 2014, and will be the main stage of Manifesta 10.
Source: manifesta.org
Tsar Events DMC & PCO — Russia's Leading Destination Management Company will help you with hotel accmmodation, transportation, restaurants resrvation and planning your special events not only in St. Petersburg, but in all Russian cities and in Ukraine, Georgia and other countires.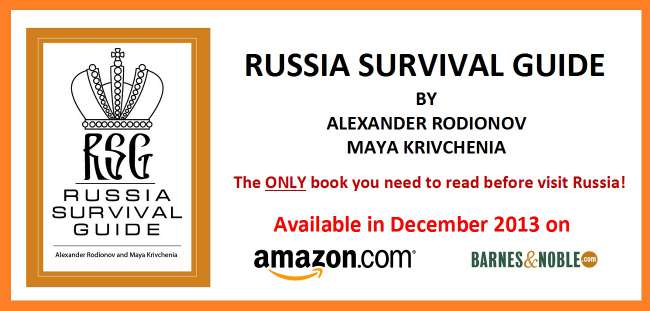 Tsar Events DMC & PCO has become first DMC who wrote book-instruction for tourists and professional travel planners who are going to Russia!
New book offers a mesmerizing slice of life in Russia. Alexander Rodionov & Maya Krivchenia shares an informative and enjoyable guide to enjoying the historical and cultural wealth of the world's largest country.
Why TSAR EVENTS DMC & PCO?
Tsar Events DMC & PCO has become first DMC who wrote book-instruction for tourists and professional travel planners who are going to Russia!
TSAR EVENTS is the RUSSIA'S LEADING DESTINATION MANAGEMENT COMPANY World travel awards 2012 & 2013 WINNER
The BEST DMC 2011      

(New

European Economy magazine, UK)
The only CERTIFIED DESTINATION MANAGEMENT PROFESSIONAL     

(DMCP

) in Russia
The only COMPANY in Russia run by CERTIFIED MEETING PROFESSIONAL     

(CMP

)
Partner of St. Petersburg Government
RUSSIA'S LEADING INCOMING AGENCY World travel awards 2012 Nominee
From    »concept to reality», our services & events are designed to meet the creative, motivational and budgetary needs of the professional meeting planner or executive. We work with you from concept and design through successful program execution.
Through one point of contact we are proud to provide our clients with:
• Collaborative Creativity
• Consistency in Services
• Destination Communication
• Imaginative Corporate Incentive Programs
• Innovative Theme Parties and Special Events
• Comprehensive Meeting Planning Services
• Ground Transportation Services
ST. PETERSBURG,  OTHER RUSSIAN CITIES,  RUSSIAN CITIES,  Restaurants,  book,  Hotel New