Industry Updates
Da Vinci - The Genius Exhibition will be displayed in Moscow
28.09.2011
«Da Vinci — The Genius» Exhibition will be displayed in Moscow  in the Art Center «Vetoshny  after 19th of February 2012.
Inventor, artist, scientist, engineer, sculptor, anatomist, biologist, musician, architect, philosopher… Leonardo da Vinci was all of these things and more. Leonardo's legacy of genius is preserved primarily in his codices; tiny notebooks of categorised drawings and writings on a multitude of subjects. Unravelling the mysteries of these codices and bringing to life the inventions, ideas and philosophies of this great man is essentially the journey of the Da Vinci -The Genius exhibition.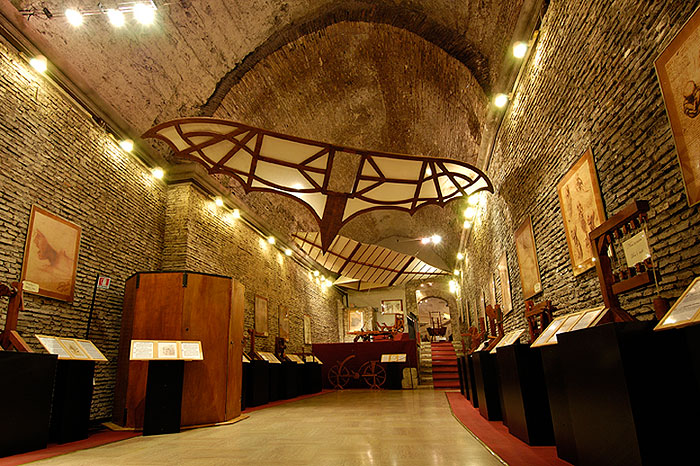 This is not an exhibit of original artefacts; Leonardo never actually produced the majority of what he designed, what little remains has failed the test of time. This exhibition provides a tangible and easy to understand exploration into the diversity of ideas that consumed arguably the greatest mind the world has ever known. 

In addition the exhibit moves far beyond machine inventions alone, featuring facsimiles of Leonardo's most famous codices, anatomical studies, Anghiari battle drawings and Renaissance art.  A recent addition is the high definition recreation of The Last Supper at actual size (29 x 14.5ft) an impressive display that compliments the existing 3D animations explaining the Sforza Horse, Mona Lisa and Vitruvian Man.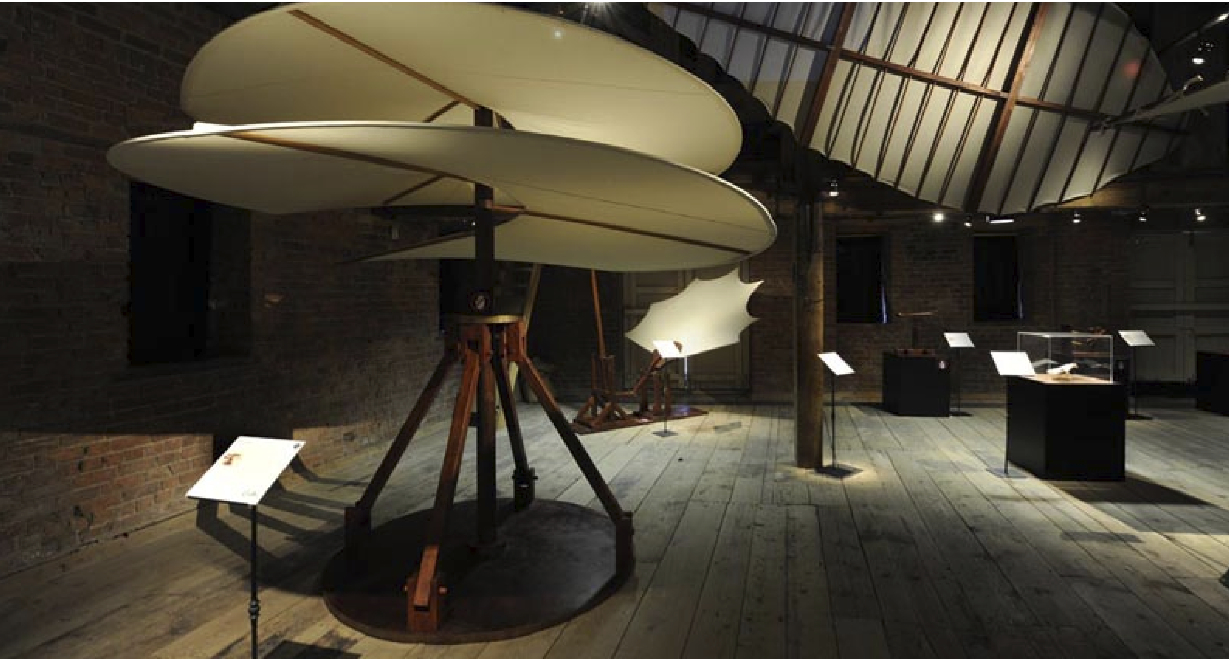 Da Vinci — The Genius also includes the world exclusive Secrets of Mona Lisa — an analysis of the iconic painting, conducted at the Louvre Museum by renowned scientific engineer, examiner and photographer of fine art, Pascal Cotte. Suitable for all ages, this amazing exhibition provides a fascinating insight into not only the mind of a genius; but also into the fundamental scientific and artistic principles that he discovered. Da Vinci – The Genius is an inspiration for the whole family.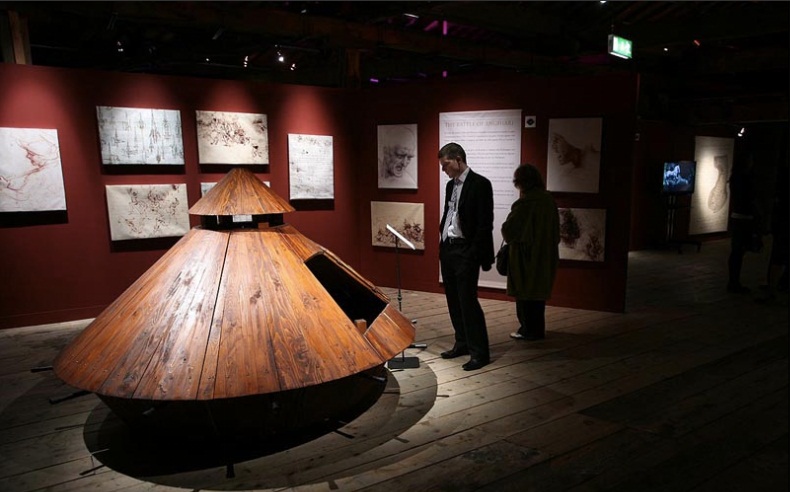 A new addition to the traveling exhibition is the «Secrets of Mona Lisa» display. French scientific engineer and photographer of fine art, Pascal Cotte was granted unprecedented access by the French Government and The Louvre Museum to conduct an extensive scientific evaluation of this masterpiece. He did so under strict security and supervision, taking her out of her frame and away from the protective glass enclosure. His photographic examination and findings have startled the art world – making 25 revelations including identifying her original pigment colours, proving she indeed did have eyebrows and eyelashes and producing the world's only 360 ° walk around replica. The key works of this extraordinary exhibition include:
Large scale machine inventions, many interactive, crafted by modern day Artisans in Italy. The machines are based on the Artisan's meticulous and lengthy studies into Leonardo's codices
Facsimiles of a fascinating collection of codices
Life & times of Leonardo da Vinci presentation
Leonardo's mysterious alphabet & writing technique
Reproductions of Leonardo da Vinci's amazingly accurate and detailed anatomical drawings
Reproductions of the Leonardo da Vinci's famous Renaissance artwork in actual size
The Battle of Anghiari preparatory drawings
The famous Vitruvian Man image and explanation in a world exclusive 3D animation
The Last Supper 3D animation projected in actual size
The creation of the Mona Lisa 3D animation
The great Sforza horse sculpture 3D animation
Educational programs – primary and secondary levels
Leonardo da Vinci Documentary
Audio tour
Leonardo da Vinci merchandise shop
ST. PETERSBURG